iVIGA Wall Mount Swing Arm Folding Chrome Pot Filler Kitchen Faucet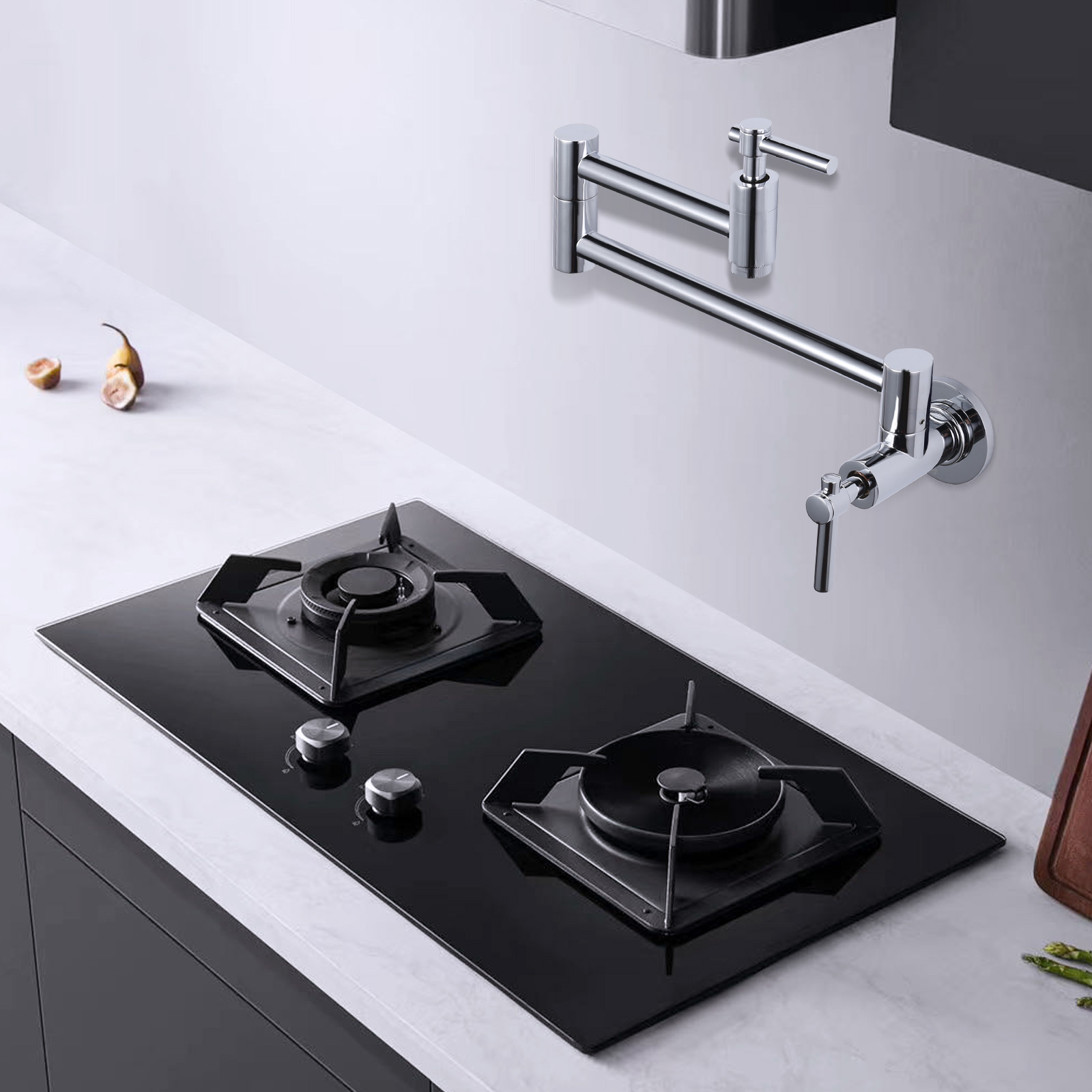 The advantages of iVIGA Chrome Pot Filler Kitchen Faucet: 
Design for Long-term Use: The chrome pot filler with brushed stainless steel surface that remains new even after a long period of time.
Heavy Duty Level Pot Filler: Made of solid brass, lead free for health, 2.82 gpm flow rate, help to enjoy your cooking.
Easy to Install: Pot filler kitchen faucet's Quick-In system requires only 3 simple steps to install the tap, without plumbers and specialized tool, and it takes only about 15 minutes to finish the DIY installation.
Dual Handle: This wall-mounted kitchen faucet is equipped with Dual joints with 360 degree rotation, which is more convenient for controlling water flow rate or turning the water off at either the wall or spout with easy one-handed operation. Please turn off both switches when not in use. Notice: this pot filler faucet is only for cold water use.
90 DAYS RETURN AND MONEY BACK GUARANTEE: We stand behind our products, all kitchen faucets are backed up by 5 years limited warranty, 90 days return and money-back guarantee. if there is any question, please feel free to contact us, we are very glad to offer timely solutions.