iVIGA Chrome Bathroom Faucet 2 Handle 4 Inch Centerset Bathroom Sink Faucet
The iVIGA Chrome Bathroom Faucet is a testament to modern design and functionality. Crafted with precision, this fixture seamlessly blends aesthetics and utility, making it a standout addition to any bathroom. Its chrome finish not only lends an elegant, reflective sheen but also ensures durability and resistance to corrosion, maintaining its pristine appearance over time.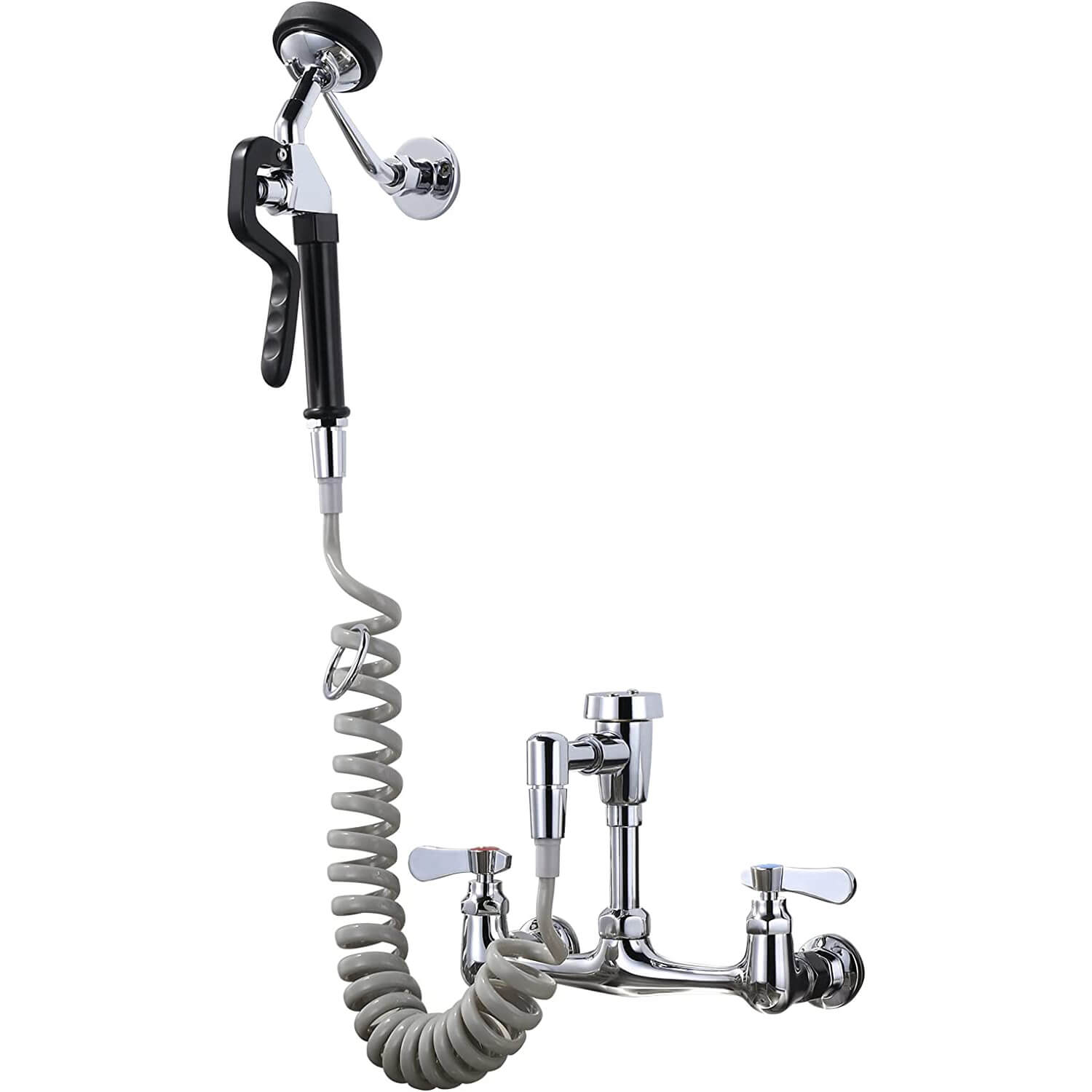 iVIGA Wall Mount 8″ Centers Mixing Pet Grooming Faucet
The iVIGA Mixing Pet Grooming Faucet is a versatile and practical solution for pet owners and grooming professionals. Designed with precision and functionality in mind, this faucet is equipped with a mixing valve that allows for easy adjustment of water temperature, ensuring your pet's comfort during bath time. The swivel spout and long hose provide flexibility, making it effortless to reach and rinse your pet from any angle.