iVIGA 21″ Commercial Kitchen Faucet Wall Mount with Pre-Rinse Sprayer and 10″ Swing Spout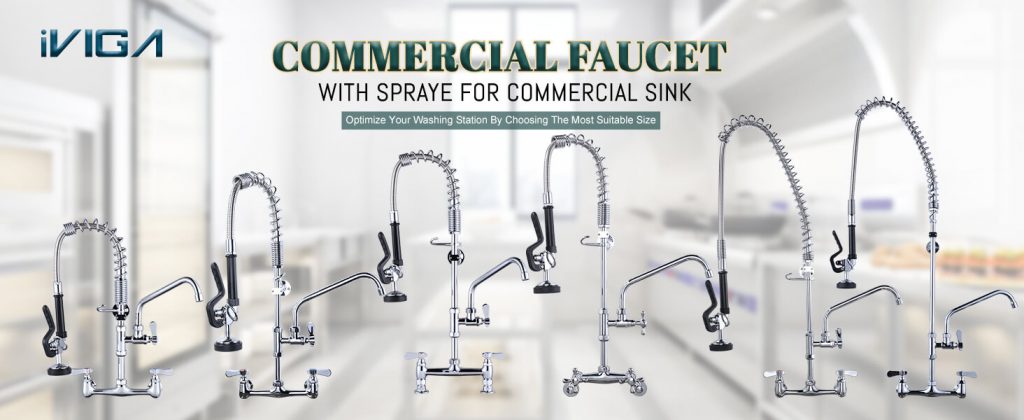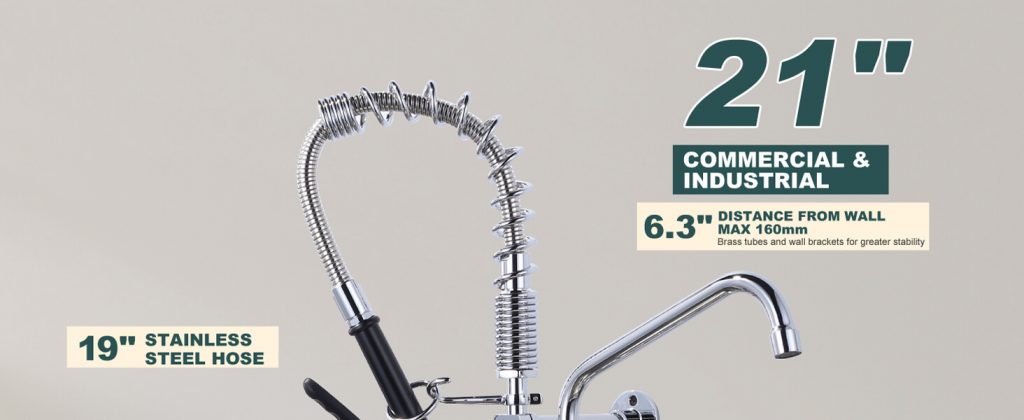 This wall mounted pre-rinse faucet with sprayer and add on faucet is perfect for rinsing excess food and sauces off of your dishes prior to running them through your commercial dish machine. Intended for janitorial and dishwashing use, this commercial kitchen faucet is ideal for dish rooms, schools, grocery stores, kitchens, and more.
How the adjustable distance work?
– The specific eccentric flange designed allows you adjust the installation center from 7 3/4″ to 8 1/4″
– If you rotate the fixed base on the 2 sides, meaning that work for the old or redoing house installation required
19 Inch Flexible Spray Hose
-The commercial spray faucet features a flexible metal tubing that can be bent back and forth over 100000 cycles
-Equipped with a stainless steel protective sleeve on the surface to extend the life of the use
1.42 GPM Pre Rinse Sprayer Valve
-The commercial faucets comes with such a large water flow, enough to rinse off any debris
-Good rebound and a ring that hold the handle, free your hand
NOTICE:
We supplied big flow spray component in the package, you can choose big flow by changing the component.
Regular cleaning the component could make a longer use of the spray.
If any water leaking from the flexible hose(or spring), please check if the connector is loose, try to tighten it with a wrench.