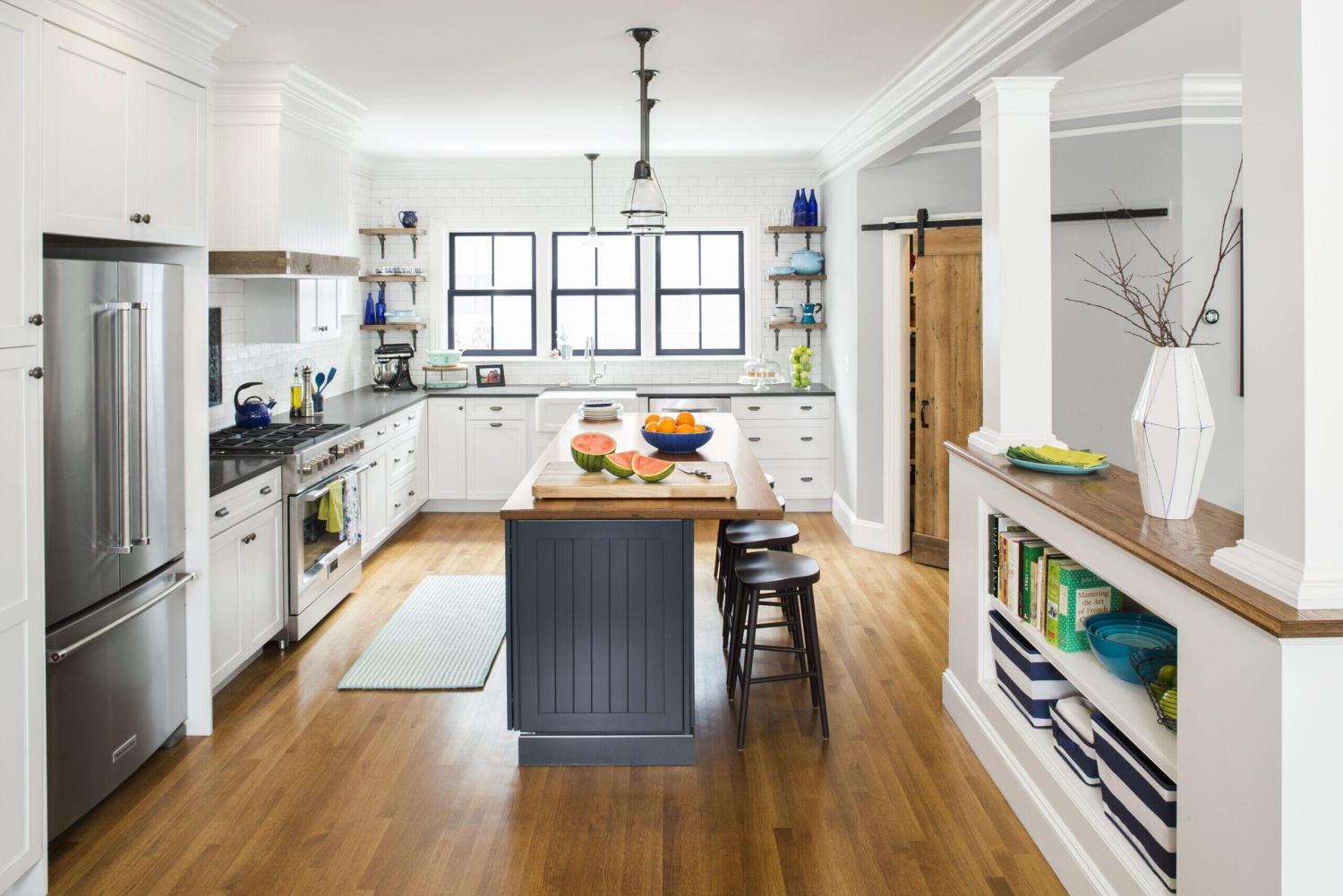 How to remodel your kitchen? Remodeling your kitchen can be an exciting and transformative journey. It's an opportunity to create a space that not only caters to your culinary needs but also reflects your personal style and aesthetics. When it comes to kitchen remodeling, iVIGA is a brand that stands out for its innovative and high-quality kitchen fixtures. In this comprehensive guide, we'll take you through the various steps of remodeling your kitchen with a focus on iVIGA's product offerings.
Step 1: Planning and Design
1. Define Your Goals:
How to remodel your kitchen? Start by identifying your objectives. Do you want to increase storage space, enhance functionality, or simply update the look of your kitchen? Consider your priorities to form a clear vision. Before you start knocking down walls or picking out cabinets, it's crucial to define your remodeling goals and set a realistic budget.
Ask yourself what you want to achieve with this remodel. Are you aiming for a complete overhaul or just minor updates? Prioritize your objectives to create a clear vision. Establish a budget that considers all aspects of the project, including materials, labor, and any unexpected costs that may arise. It's wise to set aside a contingency fund for unforeseen expenses.
2. Budgeting:
How to remodel your kitchen? Determine your budget for the project. Allocate funds to different aspects, including cabinetry, appliances, countertops, fixtures, and labor.
3. Layout and Design:
Work on a layout that maximizes efficiency and convenience. This includes the placement of cabinets, appliances, and fixtures. Consider the popular kitchen layouts like the U-shape, L-shape, or galley kitchen.
4. iVIGA Faucets and Fixtures:
iVIGA offers a wide range of kitchen faucets and fixtures known for their sleek design and functionality. Whether you prefer a modern or traditional style, iVIGA has options to match your kitchen's aesthetic.
iVIGA is a brand known for its high-quality kitchen faucets and fixtures. They offer a wide range of options to cater to various design preferences. Choosing the right faucet is essential as it's a focal point in any kitchen.
Step 2: Demolition and Prep
1. Clear the Space:
How to remodel your kitchen? Remove all appliances, cabinets, and fixtures from the kitchen. Protect other areas of your home from dust and debris during demolition.
2. Structural Changes:
This is the stage to make any structural modifications, such as knocking down walls, adding windows, or changing the kitchen's footprint. Ensure you work with professionals for these changes.
Step 3: Cabinetry and Countertops
1. Cabinet Installation:
Choose high-quality cabinets that align with your design goals. iVIGA provides a variety of styles and finishes to match your preferences.
2. Countertops:
Select countertops that are both durable and visually appealing. Common choices include granite, quartz, and marble. iVIGA faucets complement a range of countertop materials, adding elegance to your kitchen.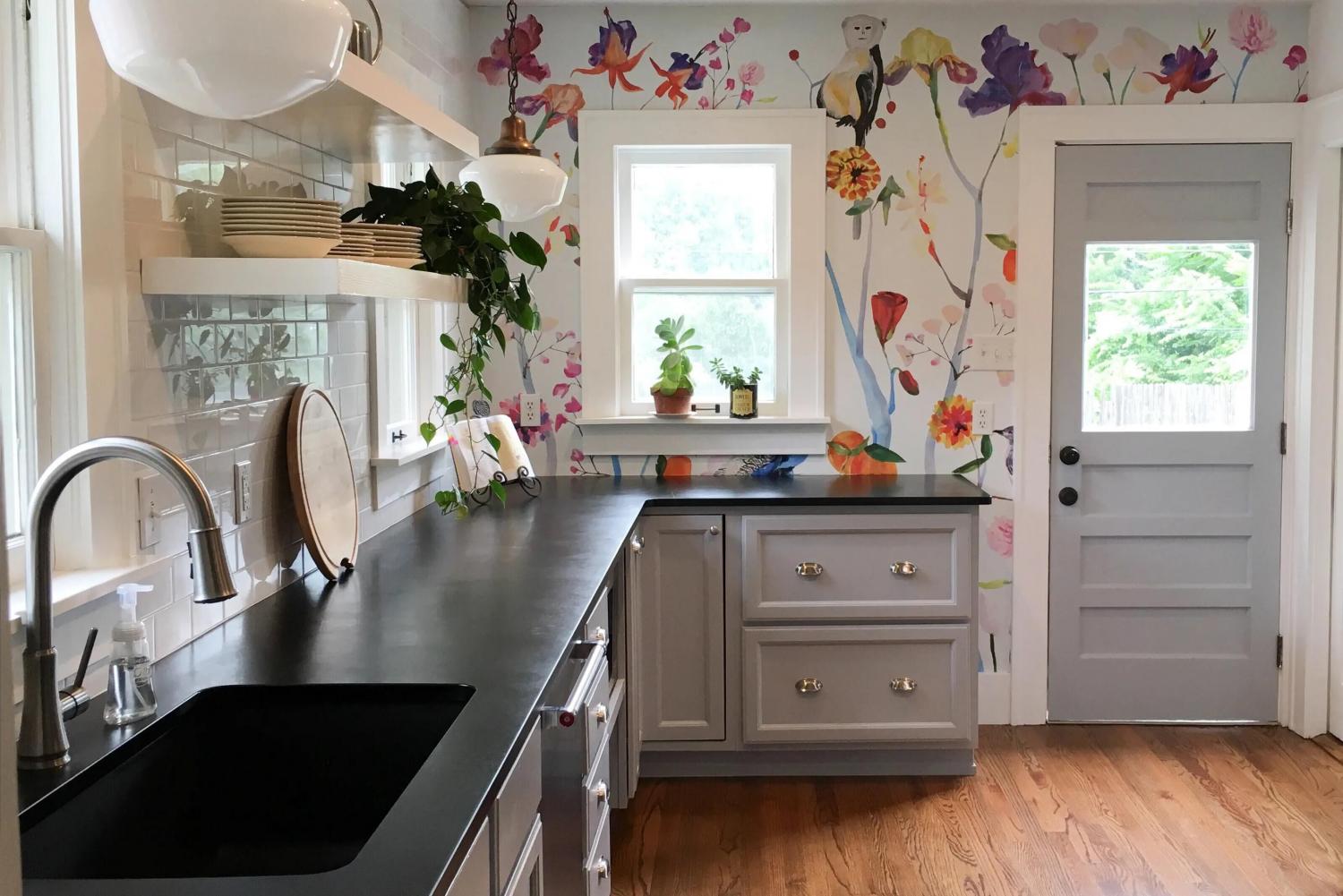 Step 4: Appliances and Lighting
1. Appliance Selection:
Upgrade your kitchen with energy-efficient and stylish appliances. iVIGA provides a selection of faucets designed to enhance the functionality of your appliances.
2. Lighting:
Opt for adequate and aesthetically pleasing lighting. Under-cabinet lighting, pendant lights, and recessed lighting can add ambiance and functionality to your kitchen space.
Step 5: Flooring and Backsplash
1. Flooring:
How to remodel your kitchen? Choose flooring that can withstand the demands of a kitchen. Options like hardwood, ceramic tile, and laminate are durable and visually appealing.
2. Backsplash:
Enhance your kitchen's style with a beautiful backsplash. iVIGA faucets and fixtures can be paired with a range of backsplash materials to achieve a cohesive look.
Step 6: iVIGA Faucets and Fixtures
1. Faucet Selection:
How to remodel your kitchen? iVIGA offers a variety of kitchen faucets to suit different design preferences. Whether you want a pull-down faucet, a bridge faucet, or a commercial-style faucet, iVIGA has options that blend style with functionality. iVIGA faucets come in various styles, from sleek and modern to classic and traditional. Pick a style that harmonizes with your kitchen's overall design.
2. Quality and Durability:
How to remodel your kitchen? iVIGA faucets are known for their quality and durability. They are designed to withstand the demands of daily kitchen use and maintain their aesthetic appeal over time. Consider features such as pull-down or pull-out sprayers, touchless operation, and precision temperature control to enhance the faucet's functionality.
3. Innovative Features:
iVIGA faucets often come with innovative features such as touchless operation, pull-out sprayers, and precision temperature and flow control. These features can enhance your kitchen's functionality and efficiency. iVIGA faucets are built to last, with durability that withstands the rigors of daily use.
Step 7: Final Touches
1. Hardware and Accessories:
How to remodel your kitchen? Choose cabinet hardware and kitchen accessories that complement your kitchen's style and color scheme. This can include drawer pulls, knobs, and utensil organizers. Choose paint colors that enhance the kitchen's ambiance and overall theme.
2. Cleaning and Inspection:
Thoroughly clean the space, and ensure that all fixtures and appliances are functioning correctly. Make any necessary adjustments or repairs. Professional installation ensures your appliances work seamlessly and safely.
Step 8: Enjoy Your New Kitchen
How to remodel your kitchen? Your newly remodeled kitchen is now ready for use. Enjoy the improved functionality, aesthetics, and overall ambiance of your kitchen space. iVIGA faucets and fixtures, with their blend of style and performance, will continue to enhance your kitchen experience.
With the remodel complete, take the time to enjoy your transformed kitchen space. Revel in the increased functionality, updated aesthetics, and improved ambiance. Your kitchen is now a reflection of your style and a more efficient space for daily use.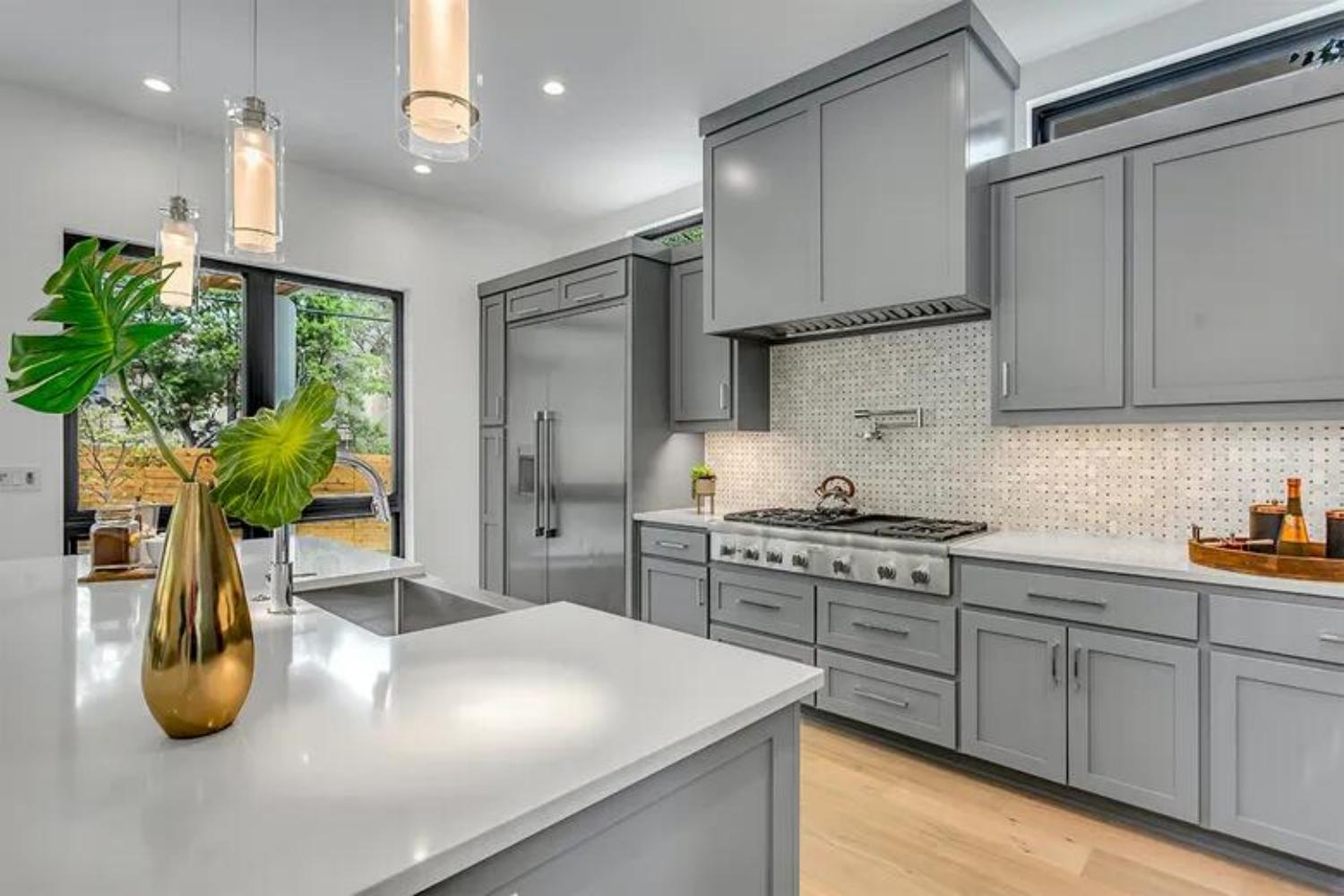 Conclusion
How to remodel your kitchen? Remodeling your kitchen is a significant project that requires careful planning and execution. iVIGA, with its range of high-quality kitchen faucets and fixtures, can play a key role in elevating the design and functionality of your kitchen space. By following the steps outlined in this guide and incorporating iVIGA products, you can create a kitchen that not only meets your practical needs but also reflects your unique style and taste.
How to remodel your kitchen? Remodeling your kitchen is an exciting journey that requires careful planning and execution. By following these steps and incorporating iVIGA faucets and fixtures, you can create a kitchen that aligns with your vision and enhances your daily life. The right design, materials, and professional assistance can help you achieve a kitchen that not only meets your needs but also adds significant value to your home.