Chrome vs Stainless Steel Faucet: Which is Better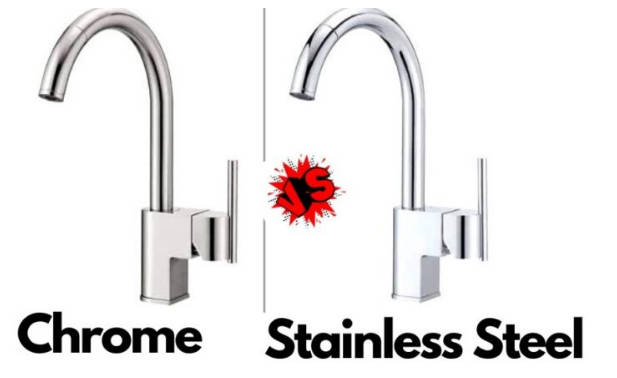 Chrome vs stainless steel are two of the most popular sink finish in the world. Chrome is definitely more stunning, but difficult to maintain.
Steel, on the other hand, is more resistant to wear and tear and easy to maintain but may be less appealing to some people.
Here we are going to put these two materials against each other to see which one is best. However, I should be clear that we are talking about the look of the product. Not the material itself. However, because of the close relationship between the finish and the material, there may be some overlapping comments. Please consider them carefully.
What Is Chrome vs Stainless Steel?
Chromium is a metal and one of the naturally occurring chemical elements that contain valuable properties when layered on other metals. Compared to other finishes, chrome plating is brighter, mirror-like, and produces accurate reflections, while stainless steel is an alloy containing approximately 10.5% chromium as well as varying amounts of carbon, silicon, and other metals.
Which One To Choose? Chrome vs Stainless Steel?
If one is inclined towards something shiny, being in the market for kitchen taps with chrome and stainless steel finishes is a good choice as they are bright, durable, and require relatively little maintenance.
The differences between chrome and stainless steel are subtle and the choice between them ultimately comes down to personal preference and the finish that best complements your kitchen sink and appliances.
When budget is a consideration, these are popular choices as they both cost less than other metal taps. There are many chrome and stainless steel bathroom and kitchen accessories on the market, especially in homes, hotels, and bathrooms.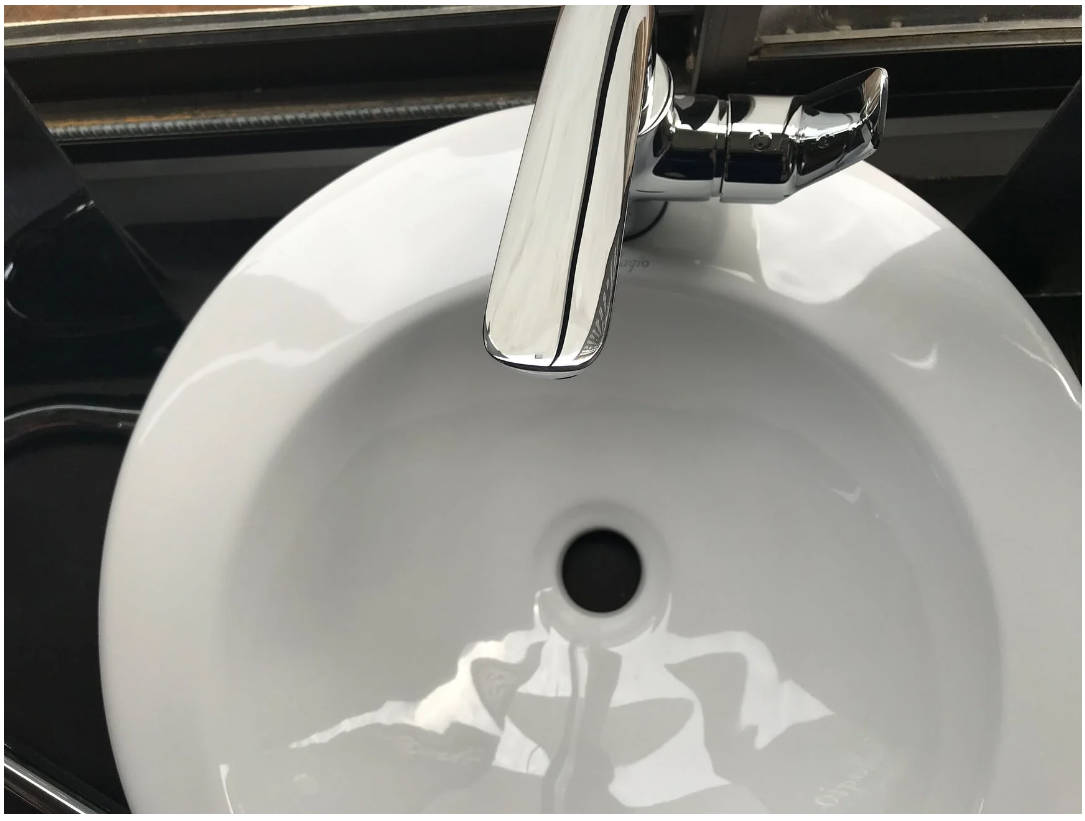 Advantages And Disadvantages Of Chrome
Chrome taps can be made from steel, brass, plastic, or stainless steel. It is made by plating the top of the base metal using an electroplating process. Chrome kitchen taps are chosen because of their glossy finish. It makes the fixture an eye-catching part of the kitchen décor.
On the one hand, the bright shine helps to enhance the aesthetic appeal of the tap, but on the other hand, it makes keeping the tap clean more challenging. Water stains and fingerprints left on the fixture are very visible. The polished surface of the chrome plating can also be easily scratched. However, with regular cleaning and the use of non-abrasive cleaning products, taps can retain their luster. Just like stainless steel, chrome has good corrosion resistance. Almost all taps are offered in models with a chrome finish. One may have more models to choose from. In addition, chrome is a popular choice for other fixtures in the house, making it easy to match with new taps.
Advantages And Disadvantages Of Stainless Steel
Unlike chrome, stainless steel is an alloy of steel and at least 10.5% chromium. This material is finished by polishing and grinding, giving it a mirror-like appearance without any scratches or pinholes. It gives the tap a beautiful shine and an overall pleasing appearance.
Compared to chrome, stainless steel is more durable. It does not dent easily, even with heavy use. It can withstand the impact of high-velocity water flow and remain free from any wear and tear. Stainless steel taps can last up to 10 years or more.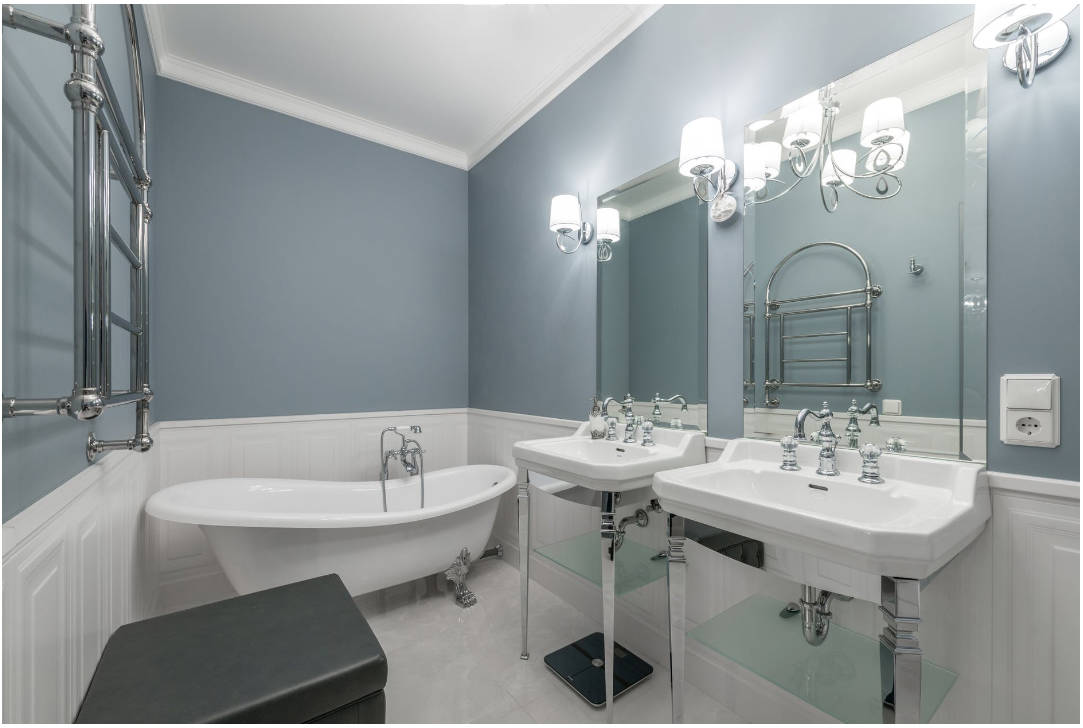 Stainless steel also has a very corrosion-resistant surface if the chrome tap is covered with a thick layer of chromium oxide. It does not rust and corrodes as quickly as other metals. Stainless steel also does a better job of hiding water stains and finger smudges, keeping its shiny appearance. This makes it easy to maintain. All you need to do is dry the surface of your taps regularly with a soft cloth
However, they are not immune to scratches and spots. To prevent spots from forming, you can dry your taps with a soft cloth every time they get wet. If you already have spots on your kitchen taps, you can remove them with the help of white vinegar.
Stainless steel taps can also be easily scratched. One way to avoid them is to avoid any rough cleaning products and brushes. Instead, use only a soft cloth to clean its surface. Stainless steel taps are also resistant to high and low temperatures. It resists scaling and shows toughness in its conception at very high temperatures.
A wide range of stainless steel taps for kitchens and bathrooms is available. Most of them are also relatively inexpensive compared to chrome fittings.
Preventive Measures.
It is easy to avoid stains on stainless steel taps, as long as you let the water run off the tap for a long time. It is best to keep them dry after use and cleaning, while chrome taps are shinier than stainless steel and are at risk of spotting and staining, their shine can be reduced from time to time by using harsh kitchen cleaners.
Best Chrome Taps Reviews
The chrome tap is one of the major inventions in the plumbing world. The base of this uniquely designed tap is chrome plated by applying a 'plating' process. Here we will review our top 3 choices of chrome taps.
Delta Faucet Leland 9178-Ar-Dst Pull Down Kitchen Tap
The Delta mixer Leland faucet has a powerful spray system with a built-in shield spray function. In addition, this model is equipped with Diamond Seal technology to reduce any chance of leakage.
Magnetic docking is one of the main features of the Delta Leland mixer. This amazing magnetic system holds the spray of the tap correctly in its position.
This shielded spray technology helps you to create a powerful stream of water 1d comfortably clean your dishes. In addition, you can install this tap effortlessly in a very short time.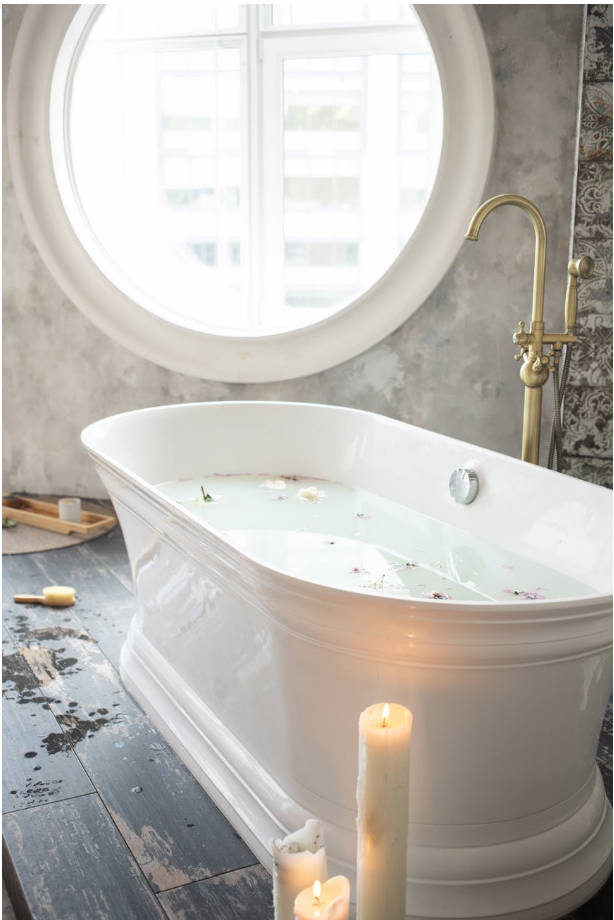 Kraus KPF-2620SS Modern Oleto Single Lever Kitchen Mixer
If you want to create a modern style in your kitchen, the Oletto mixer from Kraus can be a good choice for you.
The Kraus Oletto mixer has a sturdy metal body. Its surface is made of spotless stainless steel and chrome, ensuring maximum durability.
This tap also has a single lever system that ensures a good flow of water so you can wash any dish in comfort. Kraus Oletto is known as "DIV friendly" for its QuickDock insert base feature. Using this unique system, anyone can follow the instructions to install it very easily.
American Standard Colony Soft Pull Kitchen Faucet
This is one of the most popular models used in kitchens in the USA. It has an 8″ brass swivel spout that helps you to use this faucet with ease.
It has a pull-down spray head with an adjustable spray pattern and it also has a water pause system. So you can use the multiple spray patterns to wash vegetables or clean large pots or dishes with great comfort.
The Colony soft water tap has a sturdy metal lever single handle. This handle will be extremely durable and long-lasting after many uses.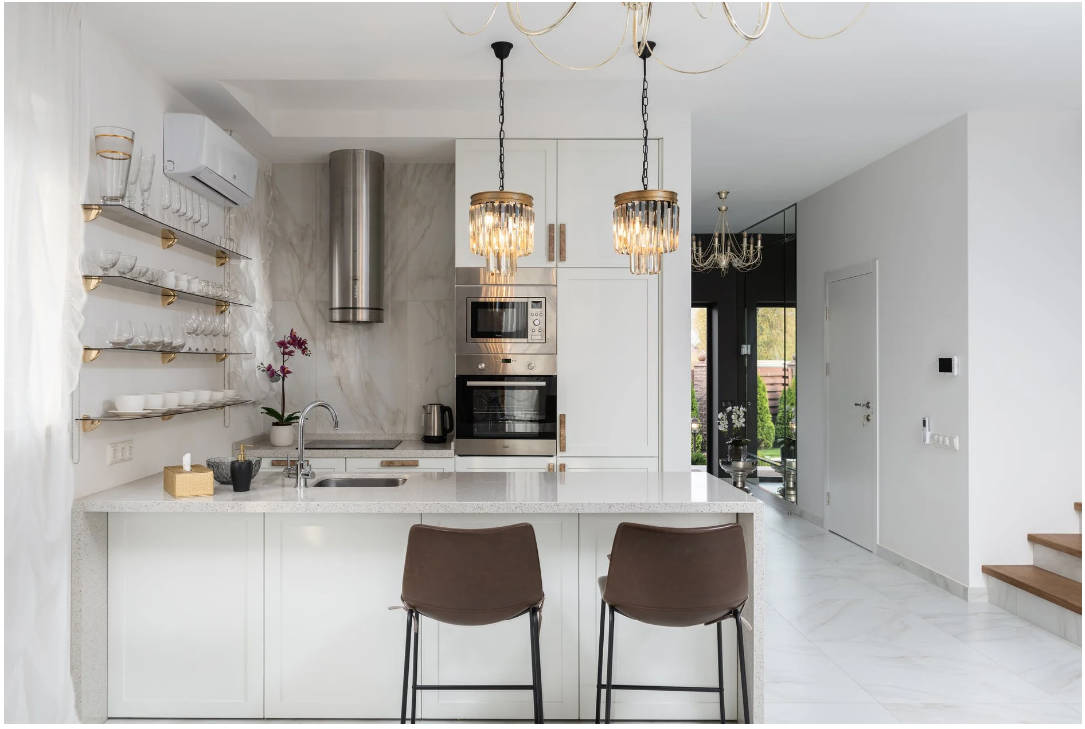 Best Stainless Steel Taps Reviews
Stainless steel taps are available on the market in a variety of designs, features, and styles. Here we will compile reviews of the best 3 stainless steel taps for you.
Moen 7594srs Arbor Single Handle Pull Down Kitchen Faucet
As a reviewer, I can say that the Moen 7594SRS can provide a stunning tap for your kitchen.
Its fantastic spot-resistant stainless steel finish keeps the body of the tap free from fingerprints or other spots and keeps the tap clean after every use.
The Moen 7594SRS Arbor is equipped with a booster water flow facility to help you get your cleaning done in no time.
But the best feature of this model is the included 'MotionSense' technology, which allows you to run the tap without having to touch it with your hands. All you need to do is wave your hand in front of the faucet sensor to operate it.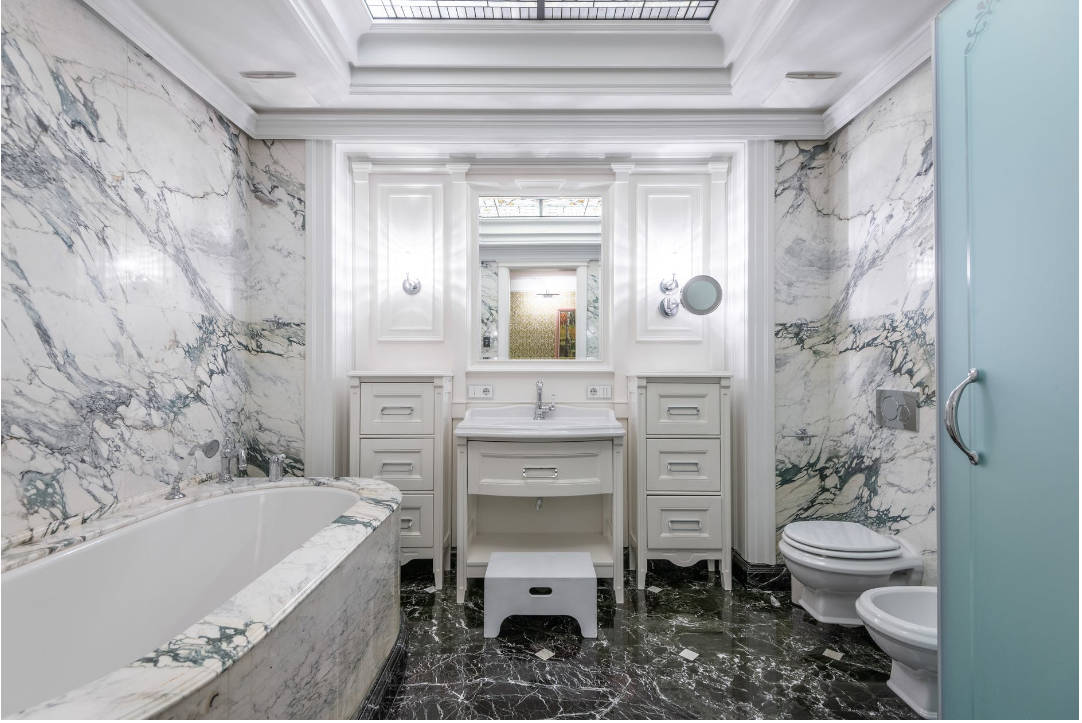 Moen 7594EC Arbor Motionsense Pull-Down Kitchen Tap
Moen 7594EC Arbor has two sensors. This MotionSense feature helps you to operate the tap very easily by simply moving your hand to turn the water flow on and off.
It also has a great finish style and is very reflective like a mirror. If you want to enhance the aesthetics of your kitchen, the Moen 7594EC Arbor can be a good choice.
With its power cleaning nozzle technology, it delivers a superb water flow of over 50%. This helps you to fill the kettle or clean anything quickly.
KOHLER K-647-VS Simplice Kitchen Sink Mixer
The KOHLER K-647-VS mixer has an excellent finish that looks great and is also stain resistant. The main part of the mixer is therefore durable enough for long-term use.
This model comes with a high arched tap spout design and offers a 360-degree swivel facility. This swivel function gives you full access to the sink and makes it very easy to carry out various types of cleaning activities.
The Kohler tap also includes a multifunctional spray head with a sprayer that allows you to run a regular or aerated stream of water depending on your needs.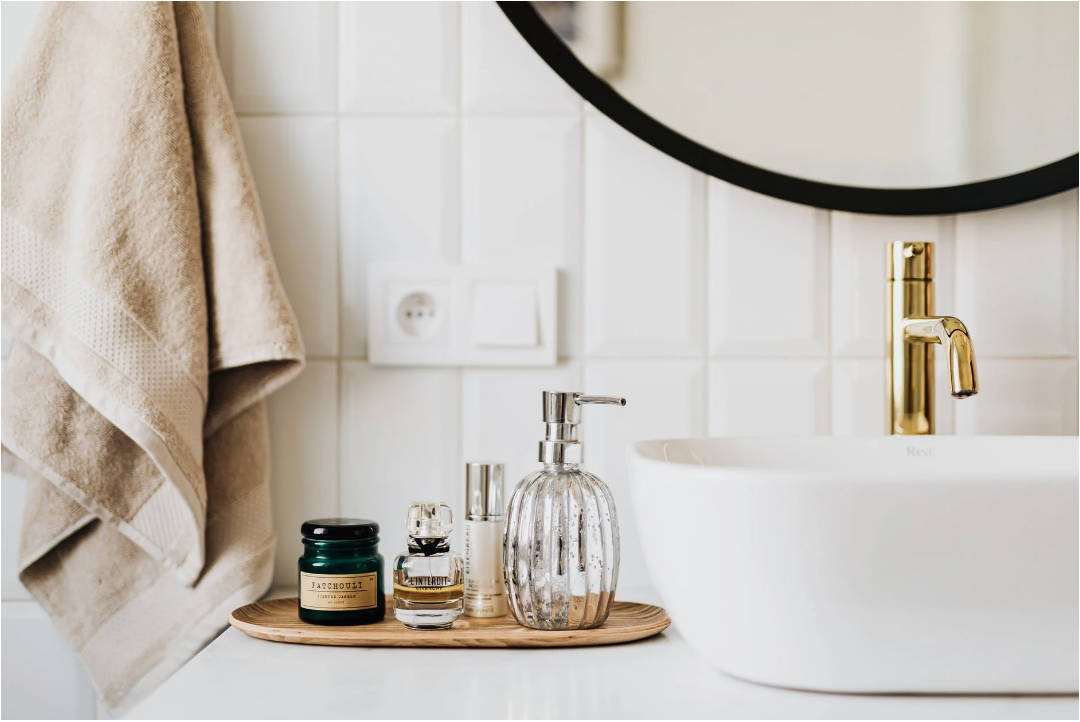 What's Better? Chrome vs stainless steel
When it comes to kitchen and bathroom taps, stainless steel is more durable than chrome because it is resistant to corrosion and scratches. Chrome is also useful but is prone to scratching.
The choice between the two is entirely down to personal choice. If ease of maintenance and budget are considerations, then stainless steel taps would be the best. Therefore, our vote goes to steel.
2 Thoughts On "Chrome Vs Stainless Steel Taps: Which Is Better?"