WideSpread vs Centerset Faucets: Which One is Better
Views:257 ClassificationBlog
WideSpread vs Centerset Faucets: Which One is Better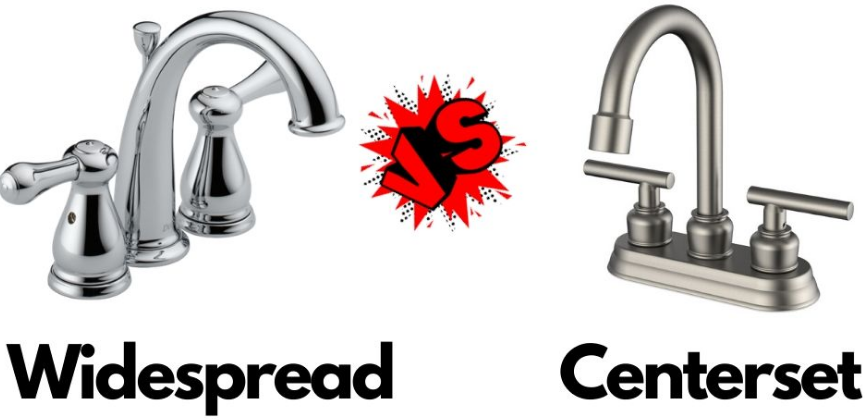 Before we start this topic, we should know the meaning of the two terms, widespread vs centerset faucets. widespread means anything that stretches or spreads over a large area, while centerset is anything that is placed or located in the center with minimal space allocation.
What Is A Tap?
A tap is also known as a valve or faucet and is used to control the release of any liquid or gas. Typically, taps are classified as sanitary equipment used primarily in bathrooms or kitchens.
Widespread Faucet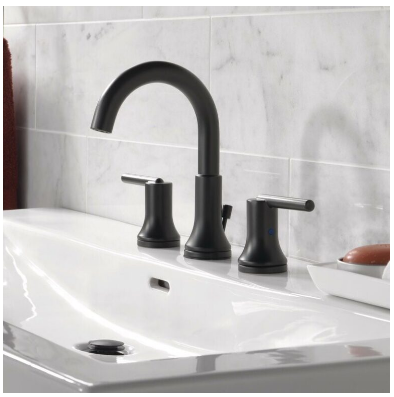 Widespread faucets contain two separate inlets and outlets for hot and cold water, releasing water in the bath or shower, and washing dishes in the kitchen. Common specifications for wide-width taps include a clearance of 8″ to 16″ on the fittings of wide-width taps used for water flow. The faucet body and the handle to control the water are mounted/assembled separately.
Centerset Faucets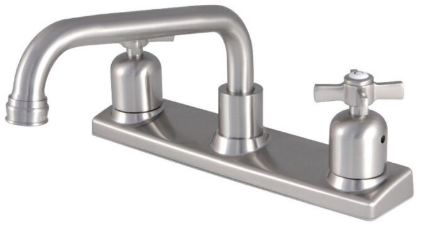 The centerset faucet is made up of three different holes and handles/valves which are only 4 inches from the tap body. Typically, kitchen center set taps to have 4 holes and are mainly used for soap or side spray.
The main difference between a wide and a mid-mounted tap is that one is installed in the center with a valve attached and is called a mid-mounted tap; the other is installed in the corners of the sink or basin, has maximum space allocation, and has a separate valve/tap attached. Other differences include the dimensions already discussed above. ( Mid-mounted taps) The distance between handles is 4″. ( Widespread taps) The distance between handles is 8 to 16 inches with separate valves.
There are different types of taps being used in kitchens and bathrooms which include center set/wide taps made up of different metals. These metals include brass, copper, silver, and steel taps. However, some celebrities or wealthy people often prefer to use gold and silver taps in their sanitary fittings.
The best materials used to make taps are listed below.
Brass.
Steel.
Zinc.
Plastic.
The main reason for using these materials is the longevity of the tap, which depends very much on the water and the material used to produce it. Plastic is one of the "best" materials for taps with the longest life span.
Another type of tap includes "wall-mounted bathroom taps", which are mounted on the wall as their name implies. The picture below shows a "wall mounted bathroom tap".
Benefits Of Wall Mounted Bathroom Faucet: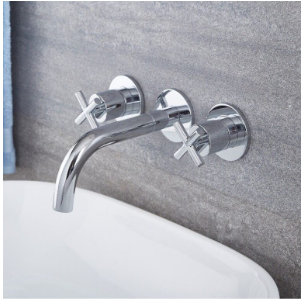 Easy to clean because they are mounted on the wall so one can easily wipe off water stains as well as dirt from them. However, the sink-mounted taps are positioned close together so there is less room to clean it as it is difficult to adjust the hands there.
A greater range of movement, often for filling or pouring large pots and containers.
More space, as they are mounted on the wall, so one can easily enjoy the extra space provided on the basin and sink.
Disadvantages Of Mounted Bathroom Taps.
The main disadvantage of wall-mounted taps is their installation, as it is a technical job that requires time and skill. The only way to install wall-mounted taps is to seek the help or assistance of a plumber.
They are difficult to maintain as they can sometimes create water seepage in the walls, causing paint damage and wall damage.
Because they are luxurious and large in size, they require a large sink or basin underneath them to accommodate the water that splashes directly from the sink.
Recommended Taps
The best bathroom tap companies recommended by plumbers are.
Delta Faucet Lahara Widespread Bathroom Faucet Brushed Nickel, Bathroom Faucet 3 hole, Diamond Seal…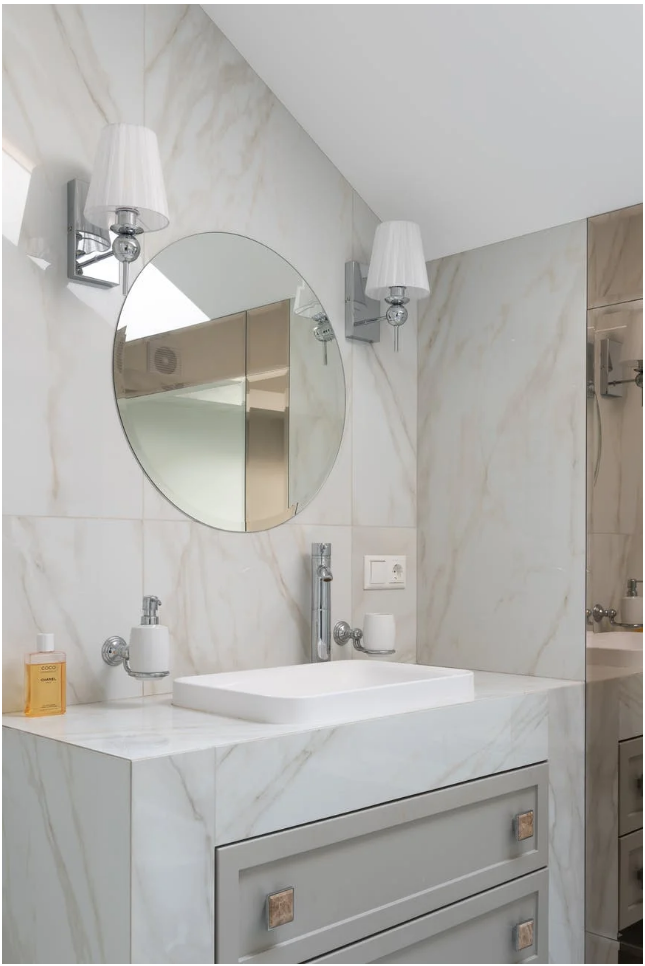 American Standard 7455801.002 Town Square S wide faucet, 1.2 GPM, polished chrome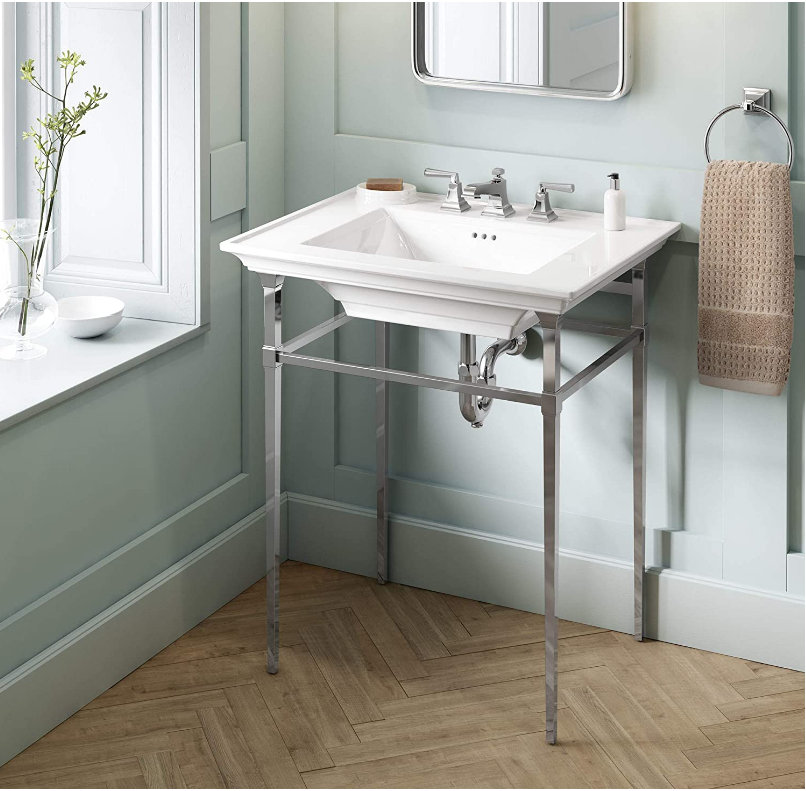 Pfister LF042JDKK Jaida Single Control 4″ Centerset Waterfall Bathroom Faucet in Brushed Nickel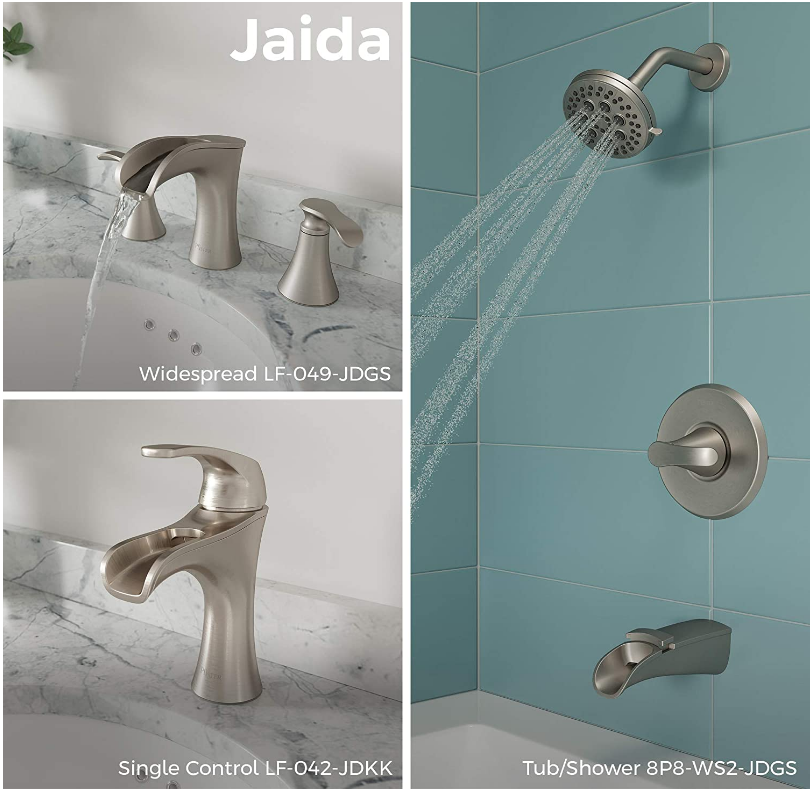 Moen 6410 Eva Double Handle Overhead Bathroom Sink Faucet with Drainage Assembly in Chrome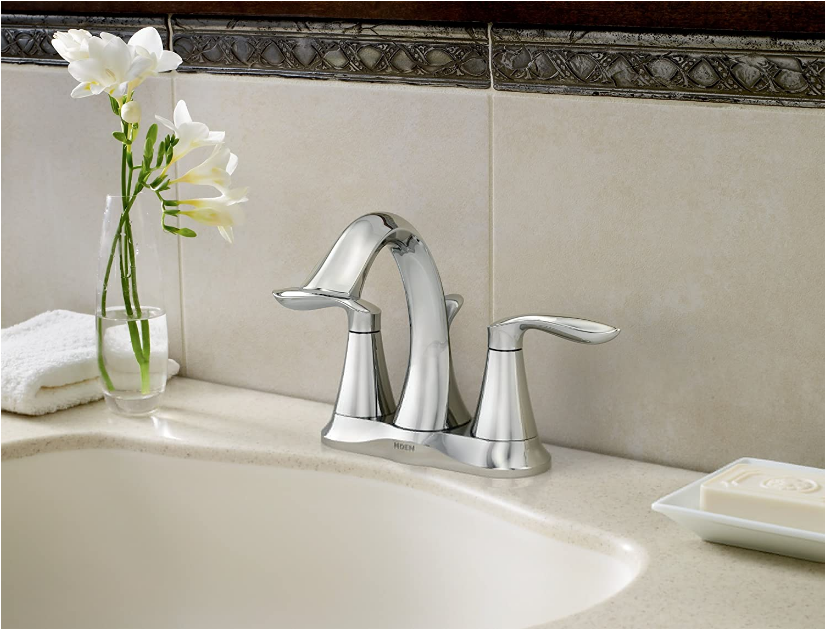 Premier 3552611 Sanibel Double Handle Overhead Lavatory Faucet in Brushed Nickel, 7.413 " x…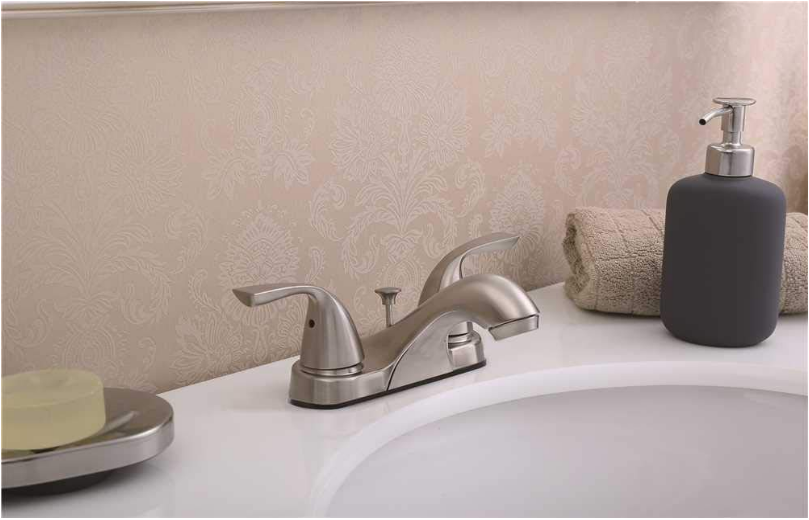 Electronic Variants
Other types of taps are known as "sensor taps". Sensor taps are thought to save around 30 to 50% of overall water consumption in all cases. Sensor taps are a new type of advanced tap that can be controlled by the touch of a button. These are electronically controlled taps that are now gaining public attention, especially in Western countries.
Some of the preferred taps are sensor-based taps and extensive taps, this is because sensor-based taps may save on water consumption, while extensive taps have more holes and are easy to install and clean. Center-set taps, on the other hand, have less space between them and are not as easy to clean. However, wall-mounted taps are expensive and technically demanding to install.
Price
The typical price of a kitchen tap ranges from $40 to $200, but prices may vary between brands and countries. Installation may or may not be included in the total price of a tap purchase.
Conclusion on widespread vs centerset faucets
Faucets are generally used in today's buildings and in every house. These are a basic necessity for sanitary work in kitchens and bathrooms. Due to advancements, taps are now manufactured in stylish and luxurious designs and their prices range from branded to branded. Common features are discussed throughout this article, along with the materials they are used to manufacture and their price location with each specification. Links to verify and view websites are also provided. In short, all taps are used according to personal preference and cost to their buyers.