Touch VS Touchless Kitchen Faucets
Views:247 ClassificationBlog
Are you in a hurry? You may just see my little comparison with the best sellers of touch vs touchless kitchen faucets.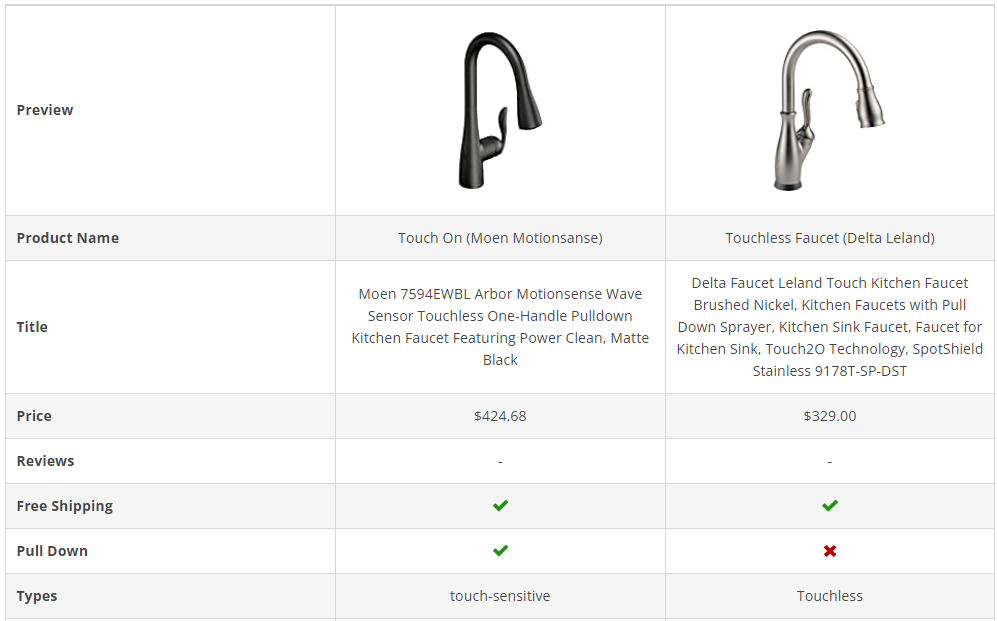 Are you upgrading your kitchen?
You must be looking for a tap that is not only easy to use but also meets modern standards.
Well, if that's the case then you have two options: touch vs touchless kitchen faucets.
Touch tap

(detects contact).

Touchless taps

(detects movement).
Why? Because they will save you time as well as energy. How do you save? Let's take a look at touch vs touchless kitchen faucets.
You don't have to turn them on and off manually, you can get on with your work and set them on and off at the same time.
You don't have to clean the taps over and over again, which is exactly what happens with conventional taps with handles. (Yes, you have to save your energy, especially if you're a mum, you understand what I'm saying, right?)
Touch vs touchless kitchen faucets, let's discuss each one in turn.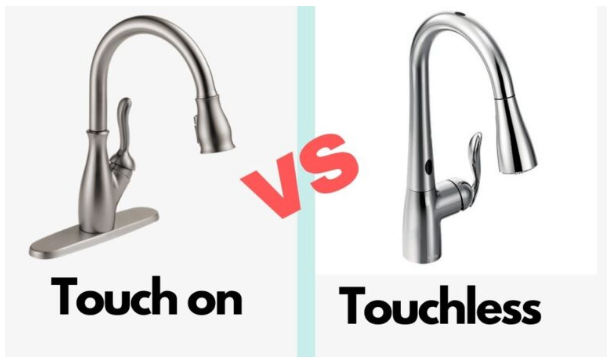 Touch faucet
Here are the main advantages and disadvantages of touch taps.
Pros
Cleanliness
If you spend a lot of time in the kitchen then you will know that traditional taps can quickly become greasy and dirty from food residue. To turn on a touch tap, you can brush your arm across the sensor without actually using your hands.
Easy to use
Even children who have difficulty turning the handle can use these taps easily.
Batteries or A/C
They can choose to work with batteries (AA alkaline batteries) or A/C.
Temperature sensor
The temperature sensor in the touch taps helps prevent accidental burns caused by boiling water and the temperature can be adjusted.
Can distinguish between different touch behaviors
The sensor can distinguish between touch and grasp and can even detect a few milliseconds of touch.
Disadvantages
Expensive
Yes, they are expensive, which is to be expected since they have so many benefits.
Not easy to install
Yes, you will need a professional plumber to install it as it is a complicated process.
Water can leak
To prevent leaks and other such problems, decide carefully when buying a touch tap. It would be best if you buy from a reputed brand to avoid such problems.
If you want to choose the best touch vs touchless kitchen faucets from my hotlist below.
Delta Faucet Leland Touch Kitchen Faucet Brushed Nickel, Kitchen Faucet with Pull Down Spout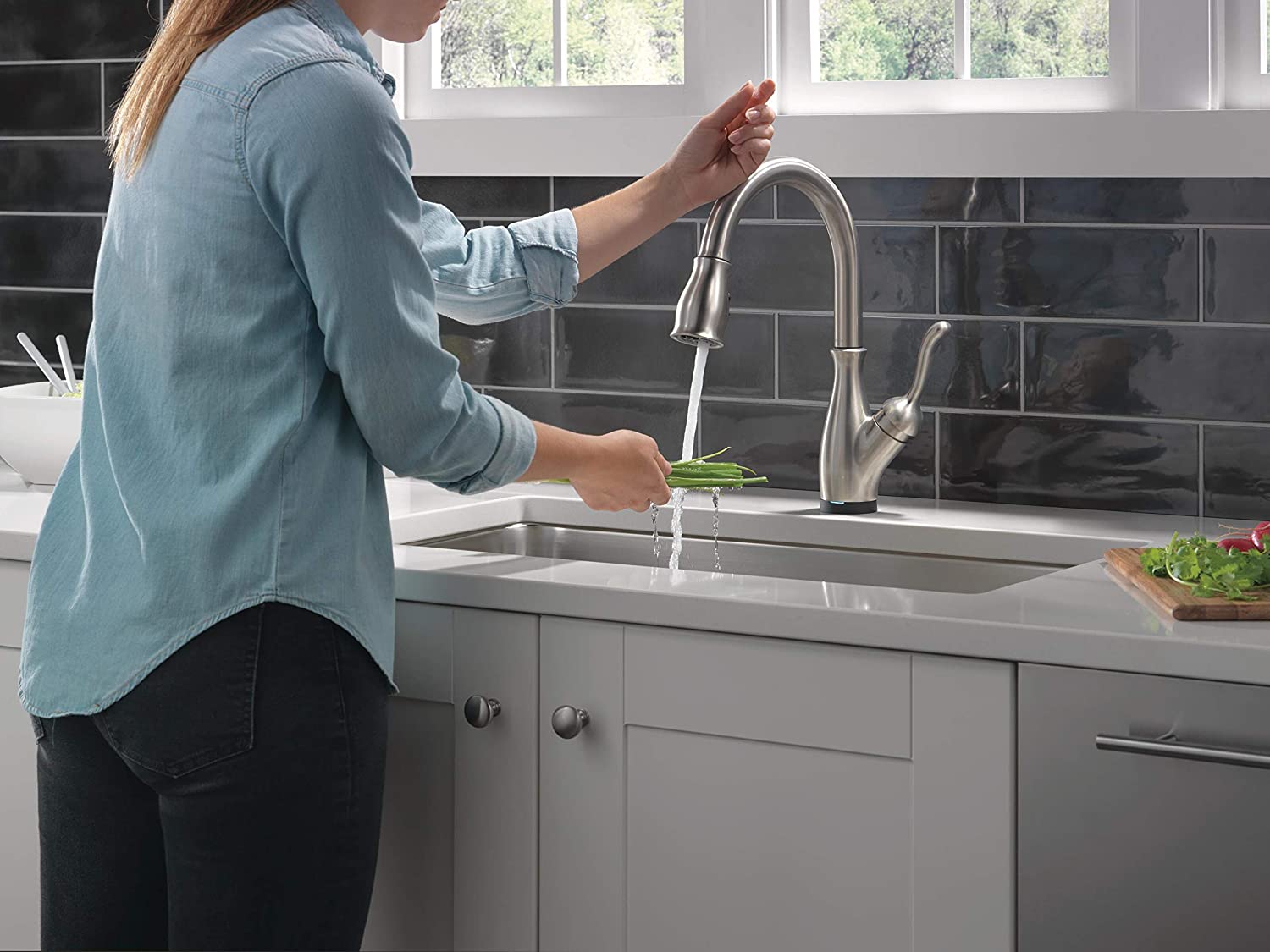 Touchless Faucets
Here are the main pros and cons of touchless taps.
Advantages
Saves water
When washing dishes or dishes, we often leave the water running to save us the trouble of turning the tap on and off. In this case, touchless taps can save water.
Finishes stay new
In most cases, the finish on these taps is stainless steel. Because you don't touch them, the likelihood of them getting dirty with grease, etc. is minimal, so the finish remains new. It can be cleaned with a damp cloth and some ordinary soap.
Very easy to use
Children and older people often forget to turn off the tap, in which case the contactless tap is particularly convenient.
You can control the flow and temperature of the water
Touchless taps have different controls for water temperature and water flow.
Good design
Touchless taps are the result of innovation and give your kitchen a modern look.
Disadvantages
Unexpected opening and closing
As they react to movement, they sometimes open when they are not needed.
People are not used to the controls
Some people complain that they do not understand the controls and cannot adjust the flow and temperature of the water.
If you compromise on quality you will have problems
As discussed earlier, if you compromise on quality then most local brands will let you down in a very short 11e.
If you want to choose the best touch kitchen taps from my hotlist below.
Moen 7594EWBL Arbor Motionsense Wave Sensor Touchless Single Handle Underhand Pull-Out Kitchen Faucet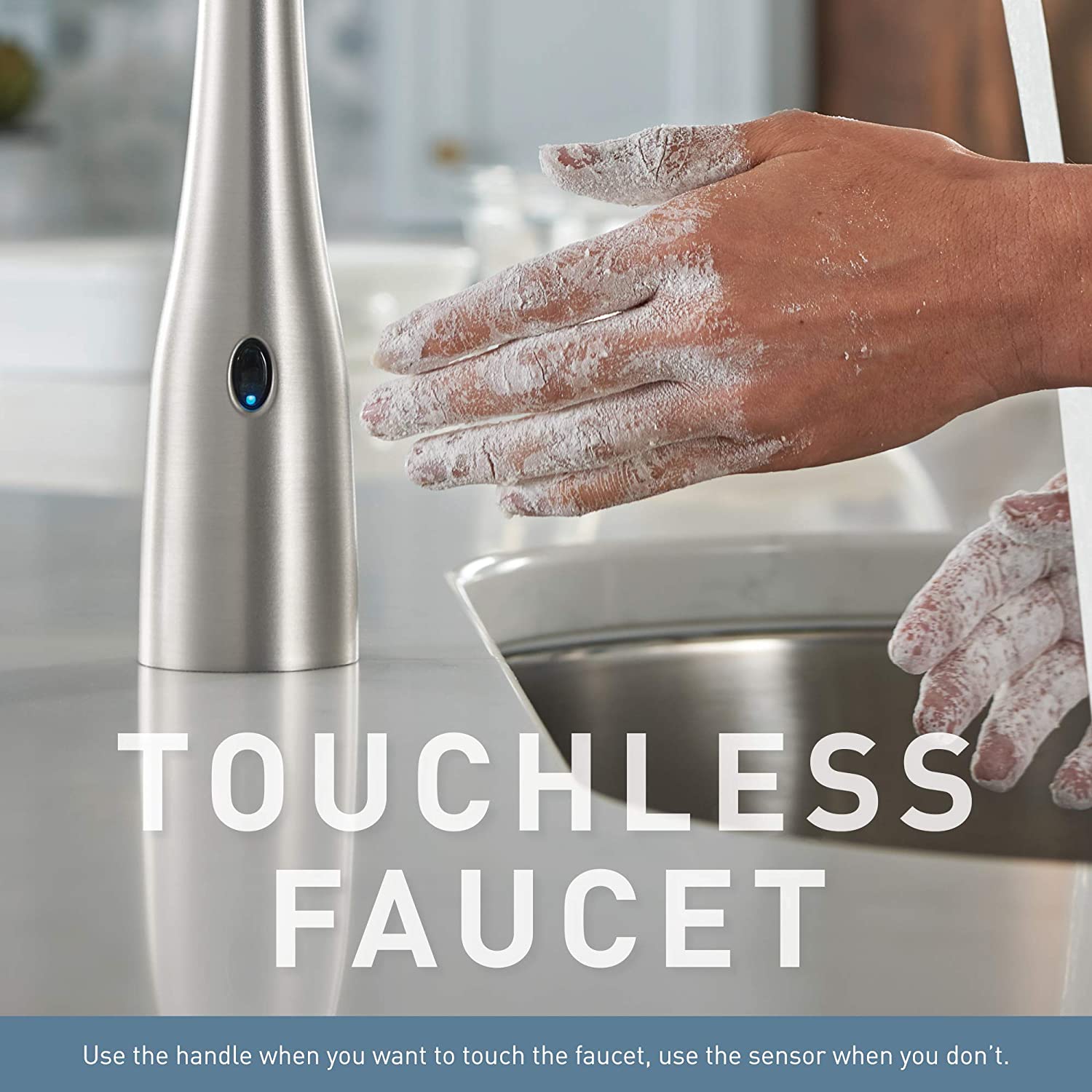 Touchless Kitchen Faucet, Soosi Motion Sensor Single Handle Kitchen Faucet Single Hole / Three Hole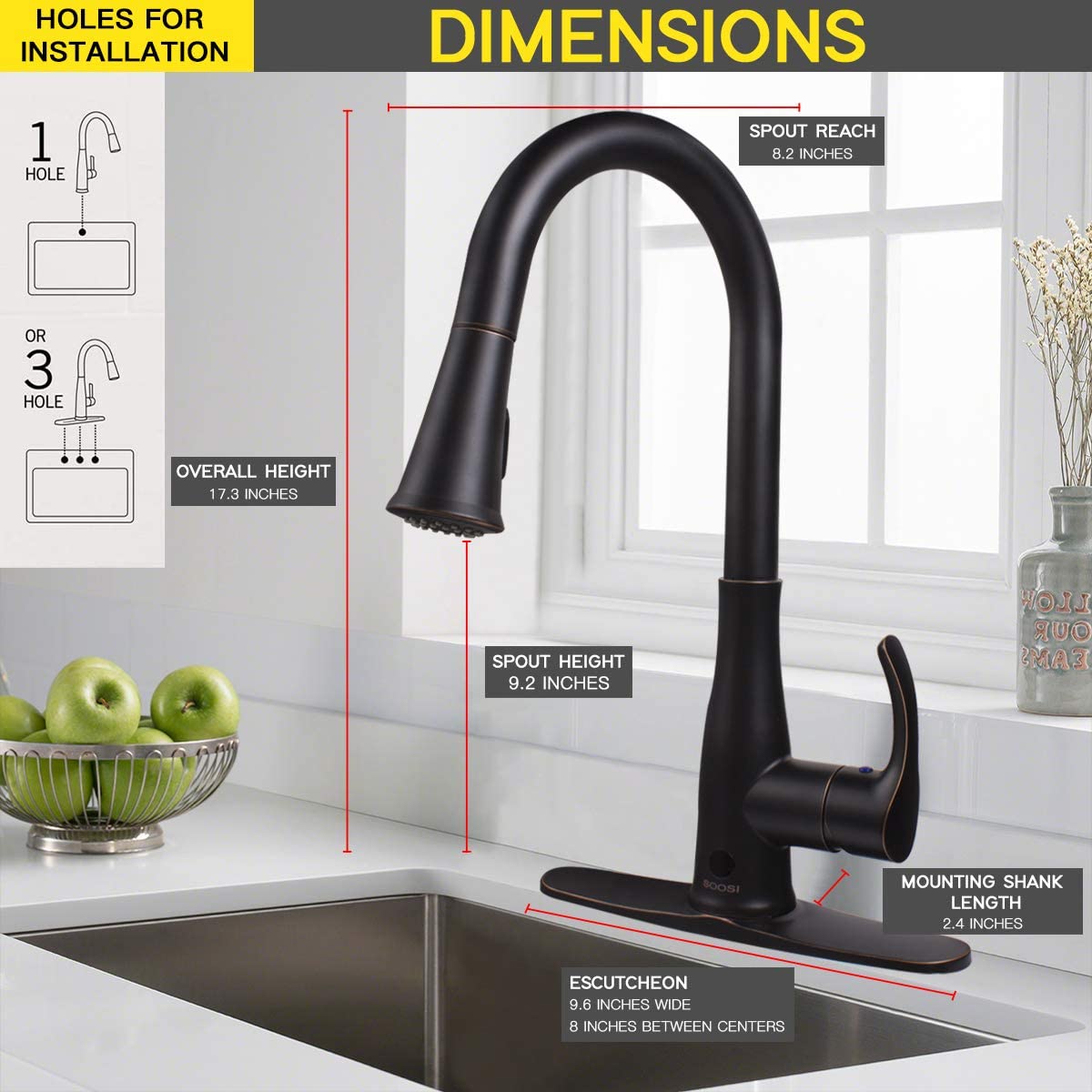 Moen 5923EWSRS Arbor Motionsense Wave Sensor Touchless Single Handle High Arc Spring Loaded Pre-Rinse Pull Down Faucet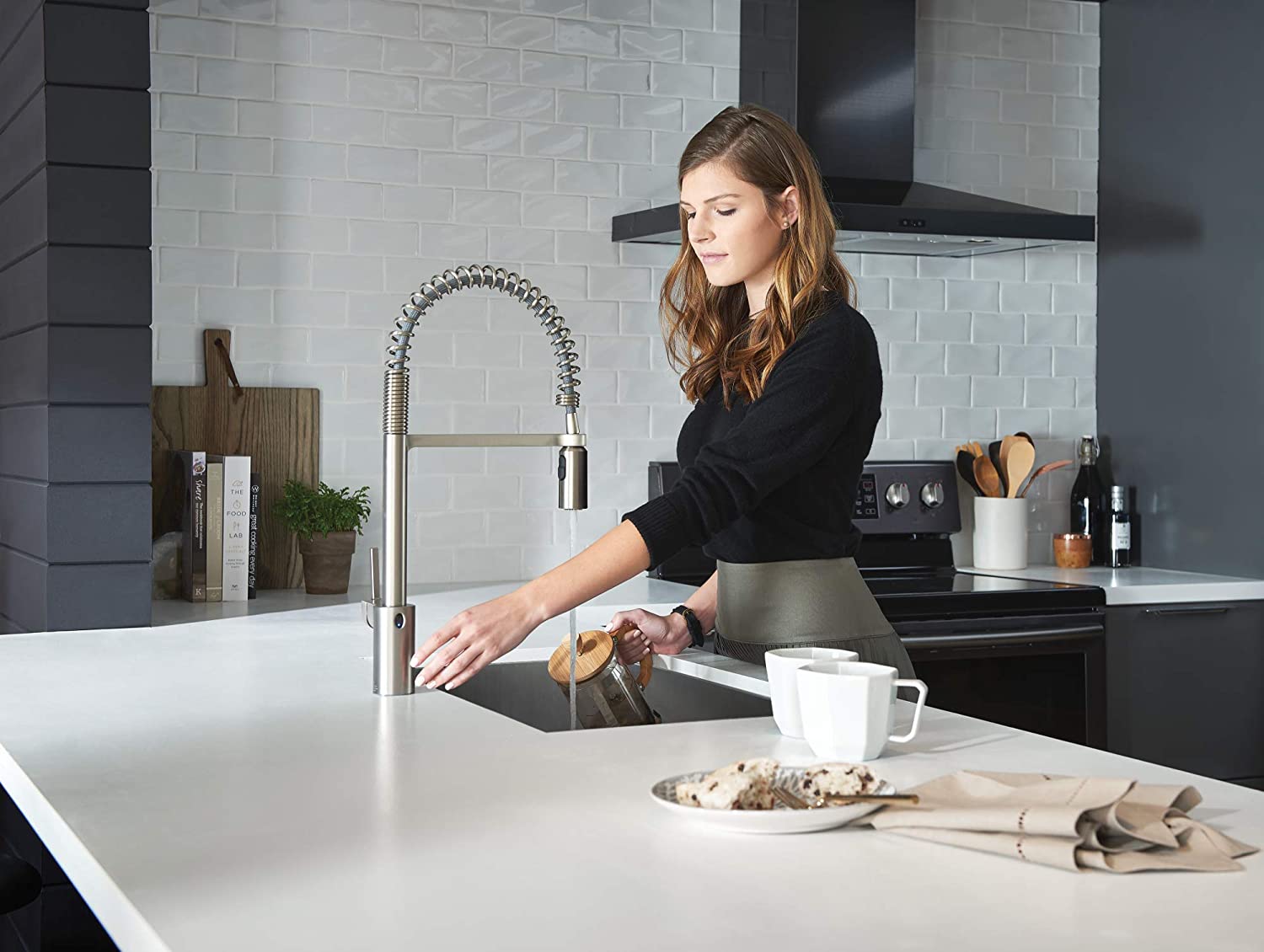 Moen 7594ESRS Arbor Motionsense Dual Sensor Touchless Single Handle Pull Down Kitchen Faucet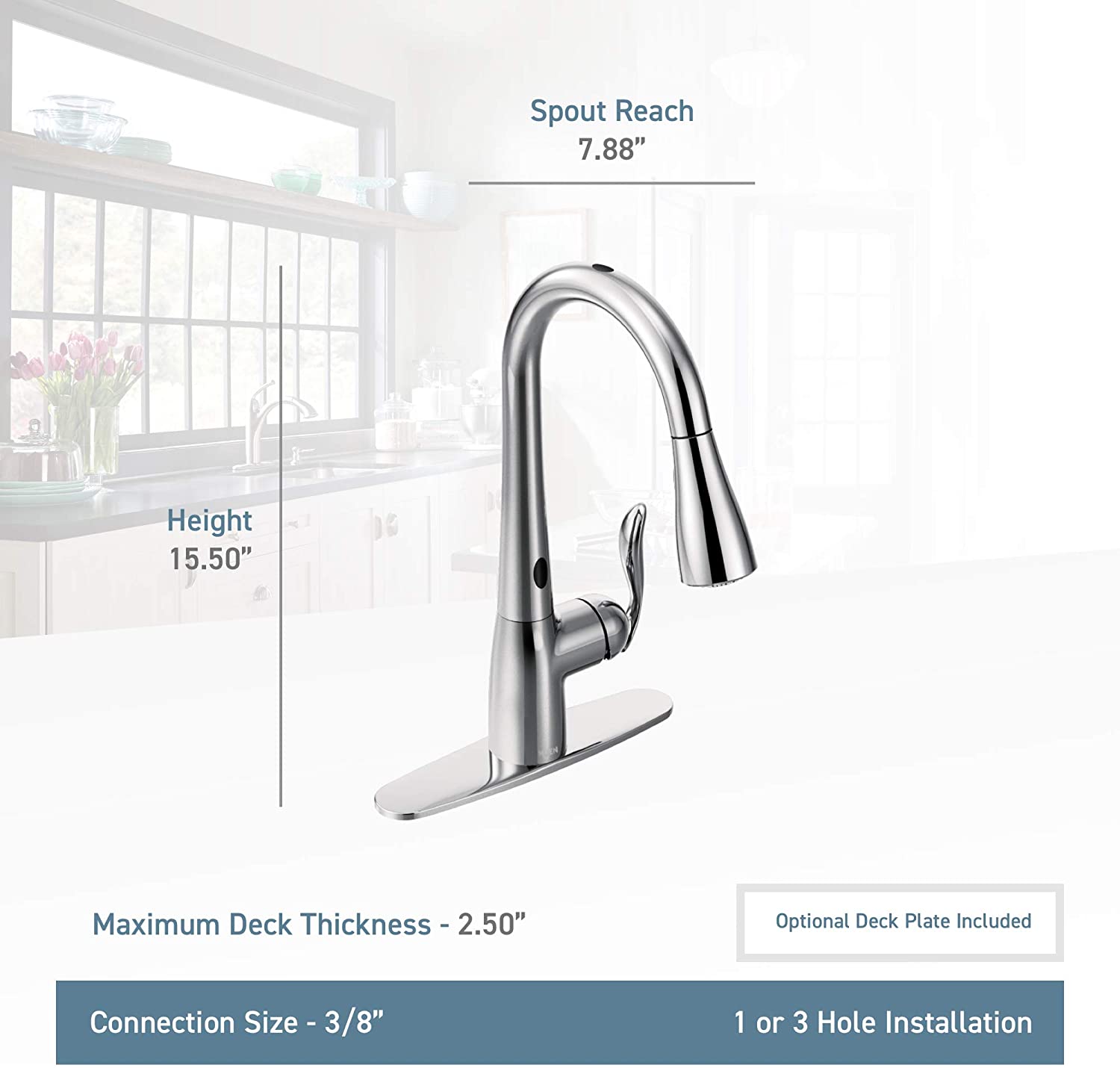 Touchless Pull Down Kitchen Faucet, Kitchen Sink Pull Out Faucet, Single Handle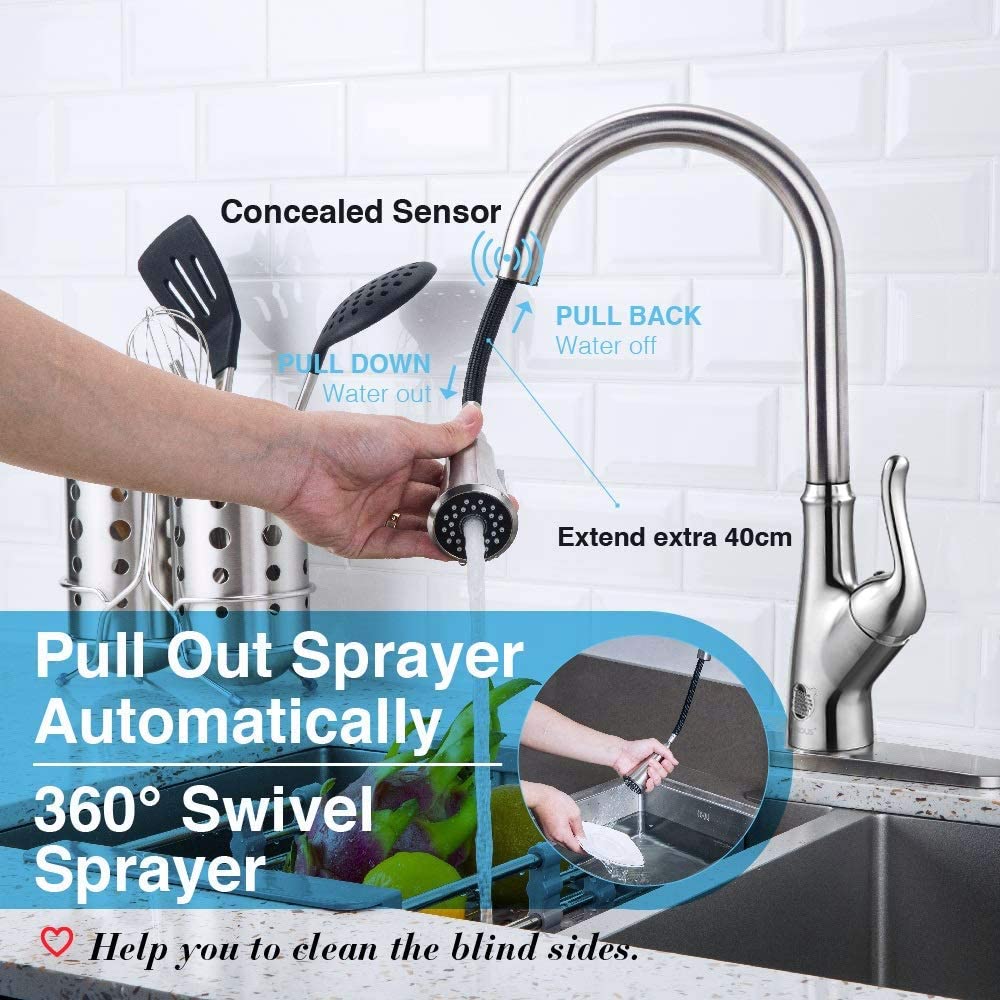 Conclusion on touch vs touchless kitchen faucets
When it comes to touch vs touchless kitchen faucets, Although there is little difference between the two, the touchless mixer has the upper hand in every function from cleanliness (touchless prevents disease) to better temperature and flow control. But, of course, if it suits you best, you can decide otherwise.