Moen Vs Delta Vs Kohler Faucets- Which Is The Best
Views:243 ClassificationBlog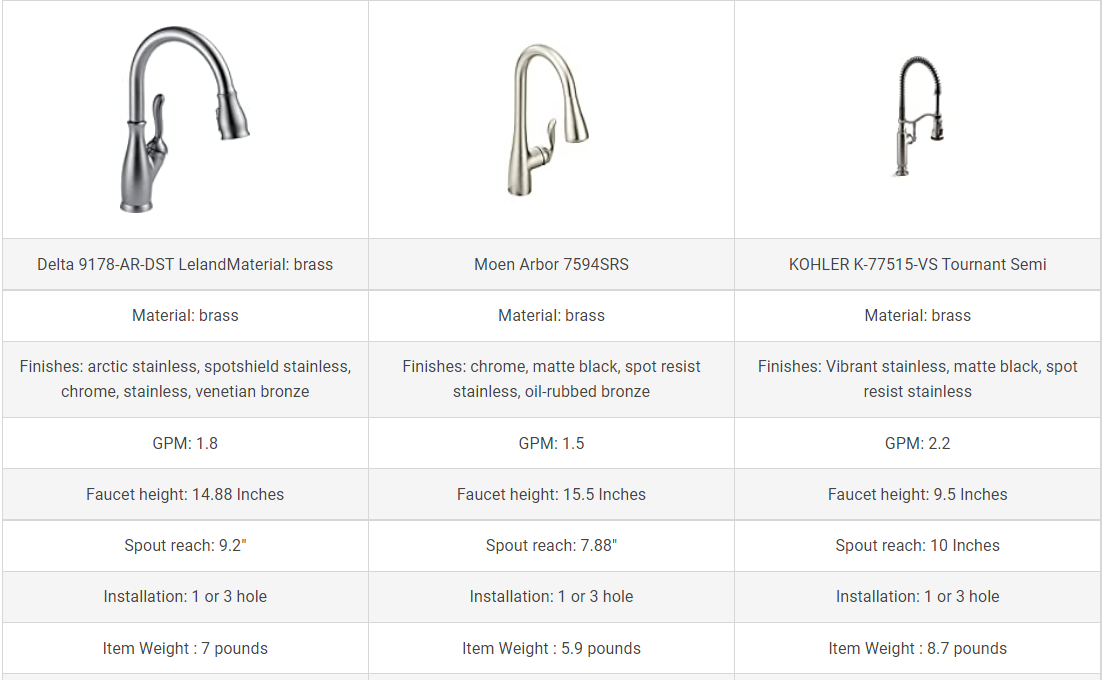 Choosing the right tap for your home can sometimes be a bit challenging. This is because there are many companies in the plumbing market that produce the same products at the same time. Hence, with all the brands available, you may get confused as to which brand is good and which one you should avoid.
Therefore, in order to free yourself from this tension, you must know the names of some well-known tap brands that have built pride in the industry and have kept their products of good quality to keep their customers happy.
And when you find these criteria among the brands, the names of the top three brands will surely come to your mind. They are – Moen vs Delta vs Kohler.
In this article, we will compare the characteristics of these three giant faucet companies and we will also tell their long history here.
So, Moen versus Delta versus Kohler taps – which is the best?
Let's find out.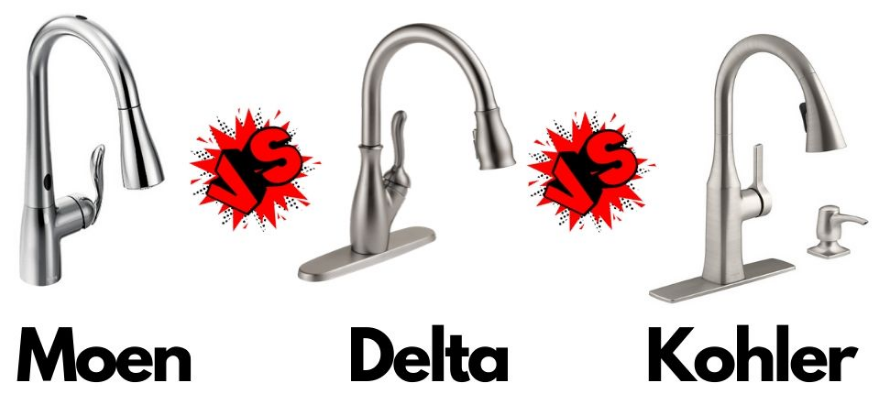 A Brief History Of These Three Giant Brands
Let's find out some of the histories of these popular brands, how they started their journey and how they have promoted their business in the world market.
Kohler
Kohler is a brand that has long ruled the market with its quality products. John Michael Kohler was the founder of Kohler and he established the company in 1873.
Kohler initially launched its services by manufacturing various types of agricultural machinery. But as time went on and the company grew rapidly, they began to focus on many other different products and categories.
Soon, Kohler Co. began manufacturing plumbing products such as – faucets, sink showers, bathtubs, and other plumbing materials. And today, they are one of the top manufacturers of plumbing products in the world. Kohler has strengthened their business by establishing nearly 36,000 associations around the world and providing you with high-quality plumbing products.
Moen
Just like Kohler, Moen is another popular brand that has been established in the market for a long time. Alfred Moen, who founded Moen in 1937, was the inventor of the "one-hand tap". This uniquely designed tap was one of the key inventions of the plumbing world at the time.
But here is an interesting history behind his innovation. One day Alfred was accidentally almost scalded by the hot water flowing from a two-handed tap.
After this incident, he realized the need for a one-handed tap and was inspired to create this tap.
It took Alfred Moen 10 years to confirm the final design, after which Moen successfully began producing one-handed taps for consumers.
Moen quickly archived its reputation worldwide by introducing many other tap designs to the market. Not just for your kitchen and bathroom, Moen also produces a wide range of plumbing fixtures for your everyday needs. Their products are also known for their long-lasting functionality.
Delta
Of these three brands in the plumbing industry, Delta is the youngest. Delta was founded in 1954 by its founder Alex Manoogian and in 2020 they are still proudly running their business.
Alex is also well known as the inventor of the "single-handle impurity-free ball valve tap". In addition to this unique innovation, in the same year, he founded the company Delta. Over time, in addition to the shaftless taps, Delta began to produce shower and bathroom taps. Delta also invented the "pull-out spray model", which has a wide range of uses in our lives today.
This famous brand quickly spread its products across the market and customers accepted their quality products and lasting standards.
For its innovative and quality products, Delta has recently received many awards such as the Environmental Protection Agency's (EPA) Sustained Excellence
The award, the PTPA (Parent Tested Parent Approved) Award, etc.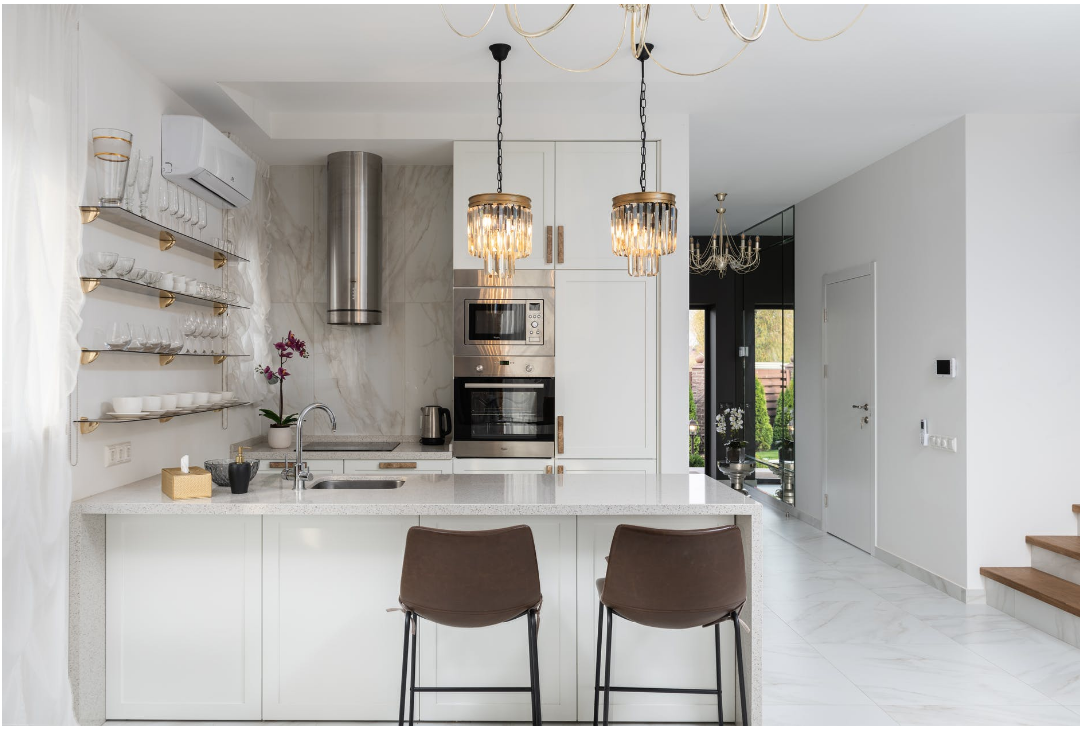 Comparison Of The Features Of Moen vs Delta vs Kohler
In the plumbing industry, these three companies have invented many types of faucet features over the years. They have upgraded their faucet designs over time and have always tried to incorporate unique features into their products.
Here we will try to compare some of the common features of Moen, Delta, and Kohler.
Pull-Down Taps
All three companies produce many types of taps. The pull-down tap is one of them.
Pull-down taps are the newest addition to faucets and if you want to modernize and smarten up your kitchen or bathroom, you must consider choosing the best pull-down kitchen taps that are both gorgeous and practical.
Kohler
Kohler uses a magnetic docking system in its pull-down tap models. This is also known as the "DockNetik system". Kohler has incorporated strong magnets into the pull-down taps, which are fixed to the tap body.
This special magnetic force helps to hold the tap lever in place and reduces the risk of it collapsing over time.
Moen
Meanwhile, Moen has designed a reflective system for their pull-down taps. You'll find Moen pull-down taps with a flexible hose and a quick-available spray head.
That's why you get a wide range of movement and an easy-to-operate tap. This unique design also gives you a smooth feel by automatically returning the spray head to its own position.
Delta
Just like Kohler, Delta also uses magnetic technology to produce pull-down taps. Delta's pull-down taps have a powerful magnet function that is placed at the end of the tap spout.
As a result, thanks to this magnetic force, the magnet holds the tap's bar in place when you are not using the tap. And when you want to pull down the spout of the tap, all you have to do is touch the spout of the tap lightly. And you're done.
In addition, this superior magnetic technology helps the spray head to stay firmly in its place so that it doesn't sag.
Touchless Technology
Imagine being able to turn your tap on or off by using your voice or an app, without having to touch it. Simply amazing, isn't it? Yes, your imagination is coming true today. Kohler, Delta, and Moen, the giant brands, have introduced first-class touchless technology in the faucet sector.
Touchless tap systems can help you make your job easier and save water. When your hands are dirty or when you fill a cup and tray, you simply give a command with your voice or simply place your hand under the tap sensor to run the water flow. So simple!
The market for contactless taps has grown significantly in the last few years. The demand for contactless taps is increasing day by day due to the advantages in terms of use and maintaining hygiene. And today, with the Covid-19 pandemic, where every "touch" can be a problem, touchless taps would be a good choice.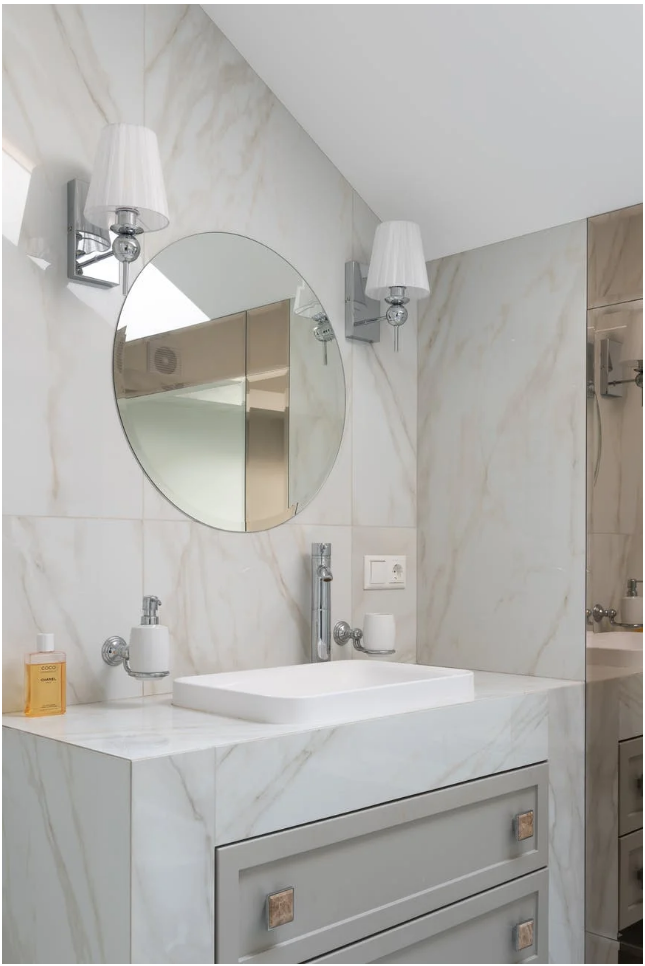 Kohler
Kohler introduces touchless technology with a responsive system. Kohler's touchless taps are equipped with an additional sensor which is located on the bottom side of the tap spout. You can easily turn the water flow on and off with just a wave of your hand.
In contrast to Delta and Moen, a special feature of Kohler's touchless taps is that they have an automatic shut-off system. This feature prevents water from being wasted as the tap switches off after four minutes of inactivity.
In addition, Kohler produces a voice-controlled tap that you can control with voice commands and connects the tap's voice command system to your smartphone app.
Moen
Moen makes touchless taps with Motion Sense technology. They use one or two sensors to operate the tap without touching it. Typically, one sensor is located on the top side of the tap spout and the other on the bottom of the tap.
You can turn the water on or off very easily by waving your hand or by placing an object in front of the motion sensor, for example – a plate, a cup, or a tray.
But in this section, we must talk about 'U By Moen Smart Faucet™', one of Moen's great innovations that include touch-free technology.
You can control this superb tap model in four separate ways. Voice control, wave sensor, remote control with a smartphone app or an old-fashioned manual system – whatever you want, you can do it.
The U By Moen Smart Faucet™ also allows you to control the tap water temperature and the duration of the water flow with voice commands.
But this model is a bit pricey. And if you're looking for a cheap Moen contactless tap, you could try the MotionSenseTM tap. This model doesn't have all the features that the U By Moen Smart Faucet™ does, but it's more affordable than the U By Smart tap.
Delta
But Delta has introduced touchless technology in a different way. They invented the touch kitchen tap with Touch20 technology, which is their signature product worldwide.
To operate the Touch kitchen tap, you only need to touch anywhere on the tap. This means that this unique technology allows you to activate the tap by just 'touching' it, rather than forcing you to operate it only with your hands. Not only can you touch the water flow from the tap with your hand, but you can also do so with your wrist or elbow.
Thus, with motion sensor taps like Kohler and Moen, this mode also helps you to minimize water waste and keep the tap clean after use.
Tap Spray Pattern
A good spray mode is a very important feature for every tap, as it makes your cleaning job easier and more comfortable. As with other features, Kohler, Moen, and Delta offer some of the best quality spray patterns on the market.
Kohler
Kohler produces taps with a number of spray pattern designs. They have included Sweep, Ring spray, Boost, and Berrysoft spray patterns in their most recent tap designs.
Of these spray pattern designs, the Boost spray pattern can increase the water flow by up to 30% compared to normal. When you need to fill up your water bottle in no time, Kohler's Boost spray mode can help you. It really is very effective, isn't it?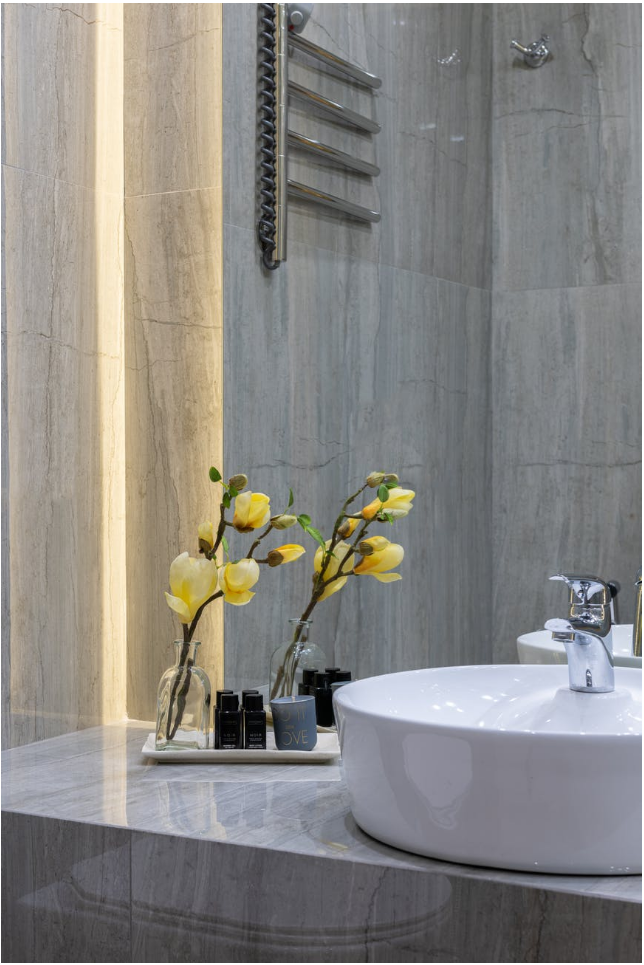 In addition, the Sweep mode is made with angled nozzles that produce a very powerful water flow. This spray mode helps you when you want to clean your dishes or sink.
In addition to these powerful water spray patterns, Berrysoft also offers a lighter water spray that can be used when you want to wash vegetables and fruit.
Moen
In an era of ever-increasing modern technology, Moen has also developed their taps with a power-clean spray pattern and boosted water flow.
Moen's Power Clean technology creates a powerful and effective spray that is 50% stronger than any ordinary tap. This spray pattern also has enough splashing power to help you clean properly.
And Moen's boosted water jet mode provides a powerful water jet. With this special spray pattern, you can fill a kettle or pot very quickly.
Delta
Delta has attached an additional spray mode to its taps to make your work even more comfortable. You can generally switch between the regular spray mode and the water flow of the Delta taps.
In addition, you can very easily switch from the regular spray mode to SpotShield spray or – in the Delta faucet.
The Delta spray mode helps you to clean any messy dishes or sinks efficiently and in a very short time.
Customer Support
If you buy your taps from these three companies, you'll get some great facilities. This is because they offer a great guarantee and are the best of any other company on the market.
Ethel, Kohler, Moen, and Delta – all of these companies offer high-quality customer support and try to respond quickly to any problems with their products.
The Final Verdict
So, we've discussed three giant faucet companies here. Now it's time to make a decision, Moen vs Delta vs Kohler Faucets – which is the best?
In all honesty, all of these companies are equally the best because their taps are excellent and they have maintained their quality for a long time. It is therefore difficult to say which one is "the best".
In the end, we can say that choosing one of these three brands just depends on your own preferences and your family's needs. So, read our reviews and make a perfect choice.
Good luck!